Comic Relief with Constantine & Green Arrow Writer Jeff Lemire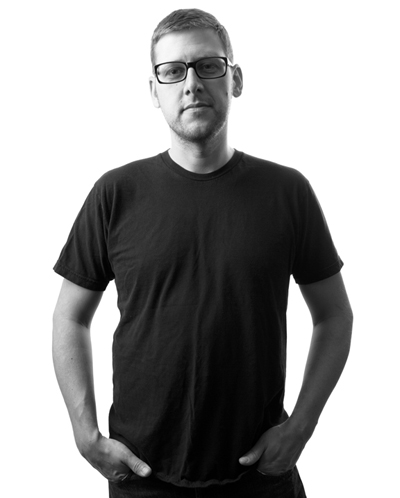 Page 1 of 2
In Comic Relief, Paste chats with its favorite writers and artists about the art that inspired them their own current projects.
Jeff Lemire is a master of the quiet and calm. The creator behind such independent treasures as Essex County and The Underwater Welder defined his craft with desolate vistas of negative space filled with adrift characters searching for themselves among other things. In Lemire's best moments, lonely and beautiful are usually one and the same. Over the phone, the acclaimed author is thankfully less reserved than his characters, riffing on his new books and the grocery store digests his Mom bought for him growing up in rural Canada. Then again, Lemire's recent work is way louder, too.
Since relaunching its publishing line in 2011, DC promoted Lemire as one of the thought leaders behind its most unconventional characters and the massive events they've occupied. He started with The Atom and Superboy before graduating to offbeat icons like Animal Man, Frankenstein, and the mystical group of sorcerers and ghouls known as JLA Dark. Along with close friend and Swamp Thing writer Scott Snyder, Lemire created a bridge between the mature readers playground Vertigo and a consolidated DC universe where the freaks and monsters play with heroes and aliens. Having mastered the art of the indie hit and action blockbuster alike, he was the perfect ferryman to escort DC's diverse inhabitants from one shore to the other.
Lemire recently took over some of the coolest properties at the publisher, including Constantine (co-written with Ray Fawkes), the continued story of the mischievous street magician last seen in Hellblazer, and Green Arrow, the billionaire archer turned noir tragedy who also flexes his bow on CW's televised hit. Lemire has also begun work on his next original, self-drawn project for Vertigo, the 10-part sci-fi epic Trillium, which he says was directly inspired by his bromance with Snyder (it wasn't) and an entry in Time Warp, a new anthology where he'll illustrate a chapter written by Lost co-creator Damon Lindelof. In the following transcript, the Toronto resident chats about the comics that opened his eyes to the medium before describing his childhood punk catharsis and why his next project will be the best thing he's ever done.
First Comic Written
Lemire: I started off doing indie comics that I wrote and drew myself. I was doing those for ten years before I started to work for DC. The first book that I wrote for DC was for another artist. I did some backups in Adventure Comics years ago starring The Atom. That's the first time that I ever wrote for another artist. Essex County was my breakthrough book, but I also did a graphic novel called Lost Dogs maybe two years before that was self-published. That was the first thing that I put out, but before that there were some minicomics that I distributed on a really small scale.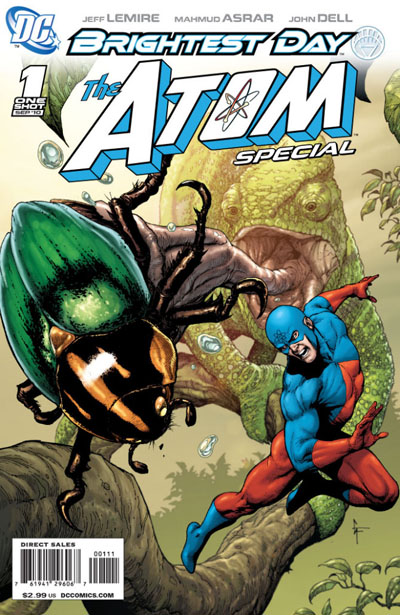 First Comic Read
Lemire: That's tough to remember. I've been reading comics since I was four. I used to get them when I would go grocery shopping with my Mom. I remember getting the digest versions of old DC comics. The one that I remember reading first was Paul Levitz' Justice Society of America stuff that he was doing in the '70s. They reprinted it and I read some of that when I was really young. It was always reprints of Silver Age DC stuff. And then, this would've been the 1980s, The New Teen Titans with George Perez and The Legion of Superheroes with Paul Levitz, those were the big comics back then when I was a kid that I still love reading.
Favorite Comic of All Time
Lemire: There are so many books I love for different reasons. For superhero stuff I always go back to Alan Moore's Watchmen or his Swamp Thing run. Those are my two favorites, and there are indie books that I really love, like Eddie Campbell's Alec books and From Hell. There's so many. It's a tough question to answer, to pick one, but I go back to Alan Moore's stuff all the time. It's my touchstone and what really opened my eyes to comics.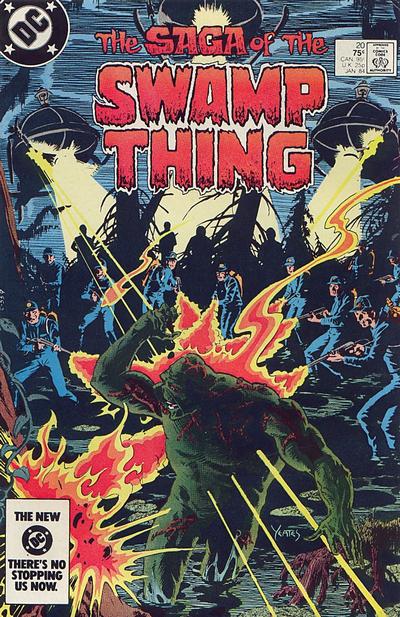 Favorite Current Comic From a Publisher You Don't Currently Work For
Lemire: I'm really, really enjoying Jason Aaron's Thor from Marvel right now. And I also really like Mind MGMT, Matt Kindt's book for Dark Horse.
Artist You Haven't Worked With Who You Would Most Like To
Lemire: So many. Frank Quitely, Doug Mahnke, Sean Phillips. There are tons… Jerome Opena. Those are the guys that come to mind.
Favorite Comic Book Movie
Lemire: I think The Dark Knight's pretty good. I also really like Crumb, the documentary. I don't know if that counts. I thought Harvey Pekar's American Splendor was really great. Ghost World, based on the Dan Clowes comic, was really great too. As far as pure fun, I think The Avengers was really successful.
Craziest Fan Story
Lemire: I don't have anything crazy. I have a lot of great fans. A lot of fans have cosplayed as Sweet Tooth, which I thought was really cool. I have a lot of fans recently who have been getting tattoos of Sweet Tooth, which is kind of crazy to me, but cool.
Click to the next page to read about a secret event that will change the DC Universe, the art of turning bratty archers into noir leading men, and Lemire's first foray into writing a celestial love story.

Others Tagged With