Danny Boyle Hoping to Shoot Trainspotting 2 in 2016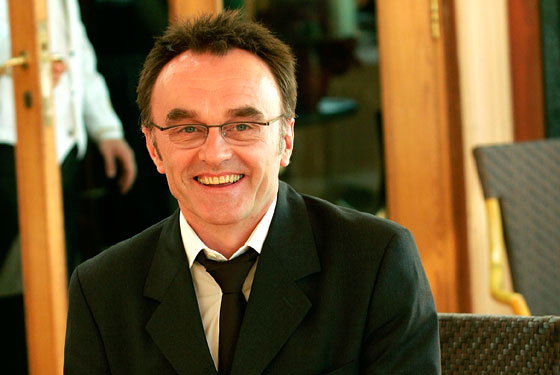 Though British director Danny Boyle first made his mark on the film world with the black comedy Shallow Grave in 1994, it was 1996's Trainspotting that became the proverbial shot heard round the world.
Starring a then cast of unknowns that included Ewan McGregor, Kelly Macdonald and Jonny Lee Miller, the adaptation of Irvine Welsh's book of the same name, which centered on the trials and tribulations of a band of junkies in Edinburgh, Scotland, became a major breakout hit in the United States and launched Boyle's Hollywood career.
Now, in the wake of hyping his latest film, Trance at SXSW, Boyle revealed to Paste that he has plans to revisit the world and characters of Trainspotting
In an interview with film editor Michael Dunaway and editor-in-chief Josh Jackson, Boyle says that he is working with Trainspotting screenwriter John Hodge on developing a loose adaptation of Porno, Welsh's literary sequel to Trainspotting.
Furthermore, Boyle plans on bringing back the film's cast to revisit their roles.
"Those guys playing the same characters and a generation's past for them and their characters would be really interesting," Boyle says.
Boyle says people's love and appreciation for the original film is his biggest reason for making the film. It's also, however, a prime motivating factor for ensuring the sequel does not devalue its predecessor.
Boyle further points out that the script's quality will ultimately determine whether the cast will return.
"You've got to have a good a script as you had the first time because they also know how much people love the original and they're not going to come back just for the money," he says. "The money won't be that great anyway. It will be a risky film because the first one was risky."
Boyle claims he's shooting for a 2016 shooting date, which will coincide with the original film's 20th anniversary.
Despite the two decades that have past since Trainspotting's release, however, Boyle says he still finds himself returning to the kinetic visual language demonstrated in both that film and Shallow Grave. In discussing Trance for instance, Boyle sees many connections to his earlier work, despite that film's much more traditional, fluid structure.
"It has the same energy imperative, which I love in storytelling and try to get across in storytelling always," he says. "Like Trainspotting, a lot of it's shot just for the delight of the scene itself and, fuck the style, it'll all fit together in the end anyway."
Got news tips for Paste? Email news@pastemagazine.com.
Others Tagged With