Exclusive Image Comics Preview: "Fatale #13"
Page 1 of 2
Writer: Ed Brubaker
Artist: Sean Phillips
Publisher: Image
Release Date: March 27, 2013
We here at Paste are massive fans of the many Ed Brubaker/Sean Phillips productions to grace the comics medium throughout the past two decades: Sleeper, Incognito, and Criminal all hold permanent spots on the top shelf of our library. With this in mind, we're honored to present an EXCLUSIVE 5-page preview of Fatale #13, out this Wednesday. This new chapter is the third in a 4-part series that explores the history of the cursed Josephine and those who preceded her. Where issue #11 showed the anti-heroine in decadent California and #12 captured another fatale's fight with a nasty cult in medieval times, this new tale reaches back to the Old West where we're introduced to a tragic outlaw queen and her motley crew. Brubaker continues to take his medley of the horor, pulp, and crime genres to thrilling heights, tossing in new styles and twists like a demented cook. This thrilling narrative, with masterful illustrations from Sean Phillips, continues to be an absolute must-read.
Official Release:
It's the curse of the Femme Fatale in the old west, for those who like horror and noir in their spaghetti western. Another standalone FATALE FLASHBACK issue, and a perfect place for new readers to jump on board! And remember each issue of FATALE contains extra content, articles and artwork that are not available anywhere but the printed single issues.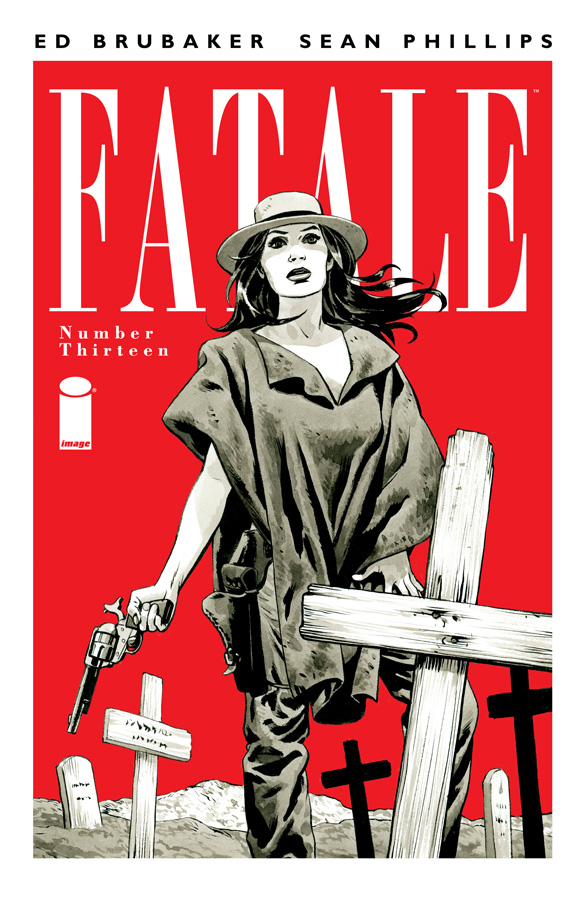 Fatale #13, Cover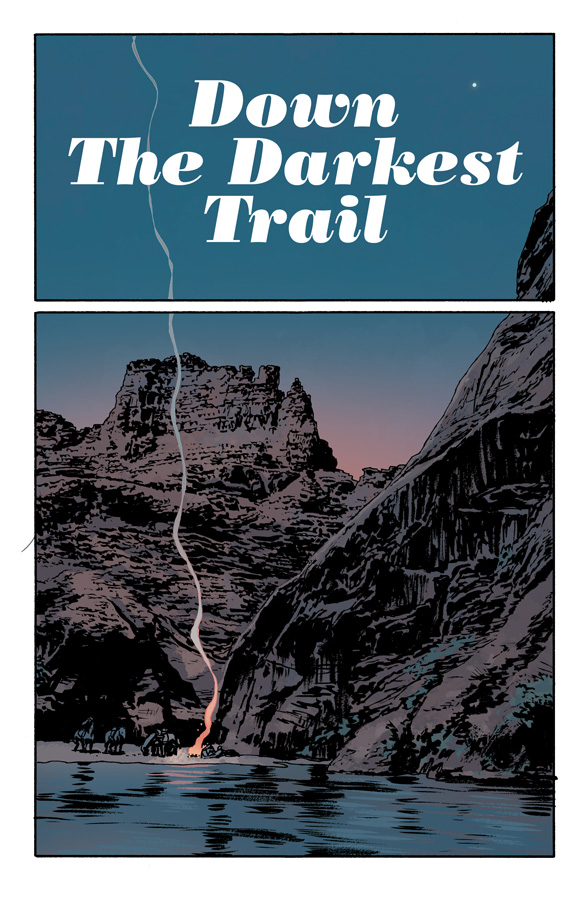 Fatale #13, Page #1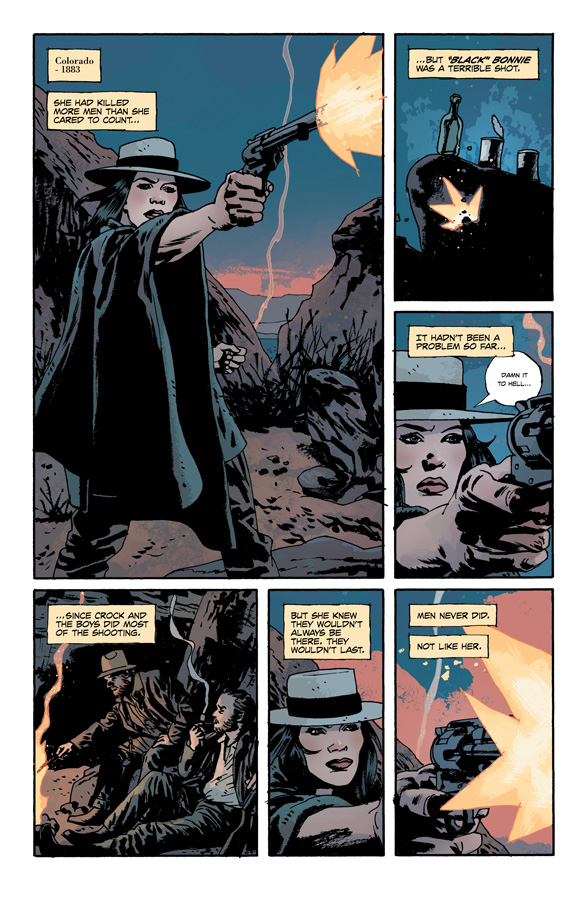 Fatale #13, Page #2
Got news tips for Paste? Email news@pastemagazine.com.
Others Tagged With