HGTV/Paste SXSW Preview - Brendan Benson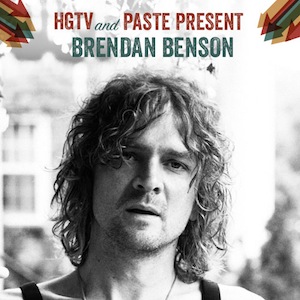 HGTV has teamed up with Paste for our ninth annual party in Austin, Texas, at SXSW, March 13-16. With 11 bands per day, the lineup includes both some of the festival's most exciting veteran performers including Billy Bragg, Buddy Miller & Jim Lauderdale, Josh Ritter and The Zombies, as well as newcomers like Foxygen, The Lone Bellow and GUARDS.
The official four-day party will be held at one of 6th Street's biggest music venues, The Stage on Sixth (508 E. 6th Street), from noon to 6 p.m. In the days leading up to the event, we'll post previews on the artists on the lineup.
Brendan Benson
Hometown: Royal Oak, Michigan
Similar Artists: The Who, The Raconteurs*, Jason Falkner, Young Hines
Releasing his first album in 1996, Brendan Benson has released five solo albums, most recently What Kind of World on his own label in 2012. Benson has a sound that is influenced by David Bowie, The Cars and Elvis Costello; however, his music, especially his last album, is also impacted by his personal life. What Kind of World was made soon after Benson got married, had a child and developed Readymade Records. Benson says these life changes had a tangible effect on his music.