Paste Goes to PAX East: Assassin's Creed IV: Black Flag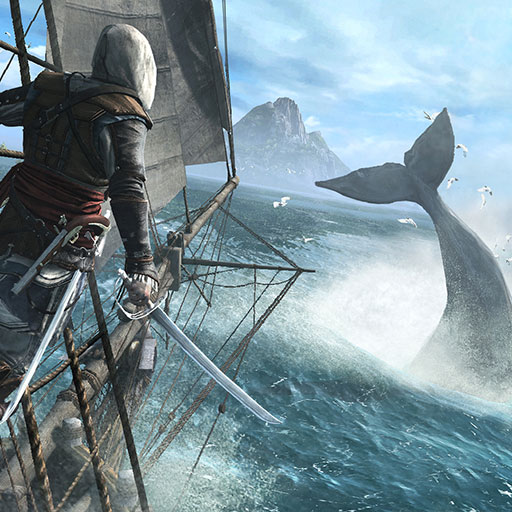 The annual PAX East is the largest gaming convention on the East Coast. Last week regular contributor J.P. Grant braved the miserable weather of Boston to chronicle this year's convention for Paste. (It helps that Boston is his home.) Today we wrap up J.P.'s look at some of the biggest and best games shown at the event.
Assassin's Creed IV: Black Flag
Developer: Ubisoft Montreal
Publisher: Ubisoft
Platforms: Xbox 360, PS3, WiiU, PC, PS4
Release Date: October 31 (Xbox 360, PS3, WiiU); TBD for PC and PS4
Price: TBD
I'm always amazed to see PAX attendees line up for hours just to get a glance at a trailer for an upcoming release. I hope the folks in my session weren't as nonplussed as I was by Ubisoft's eight-minute video of Assassin's Creed IV: Black Flag. Less than half the video was devoted to "pre-alpha footage" of the game, whose setting is the Caribbean islands of the 18th century's "Golden Age of Pirates." The other portion was developers making promises about how wonderful the game will be.
To be fair, there's a lot of potential for this latest iteration, which is scheduled for release this Halloween. Black Flag follows pirate captain and part-time Assassin Edward Kenway, grandfather of the protagonist of Assassin's Creed III, as he leads the crew of the good ship Jackdaw to adventure on the high seas. Since setting has always been the true star of the Assassin's Creed games, it was exciting to see the lush jungles, overgrown ruined temples, and clear blue seas of the Caribbean islands would be explorable. Kenway will travel to Cuba and Jamaica, the video revealed, among other islands. He also gains the ability to dive deep to explore underwater, although exactly how this will work was unclear. And building on the naval combat of the previous game, Black Flag adds a new ship-to-ship boarding mechanic, which it promises is integrated "seamlessly" into battles at sea.
Given the series' recent track record, I remain skeptical. Unlike my Paste colleague Stu Horvath, I found Assassin's Creed III a massive disappointment, burdened by technical flaws and bloated with unnecessary features. And Ubisoft's PAX video may have inadvertently revealed they agree the franchise has lost its way. "Stealth is back," read a title card near the end of the presentation. "Stealth is back" in a stealth game series? Let's hope this Assassin has a good compass.
J.P. Grant is a Boston-based freelance writer whose work has appeared in Kill Screen, Gamers With Jobs, and other outlets. He blogs about games at Infinite Lag and is also on Twitter.
Others Tagged With