Top of The Hops: Paste's IPA Challenge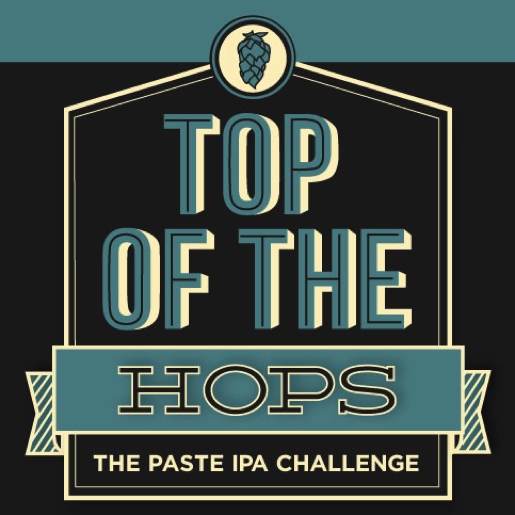 Welcome to Top of the Hops, the Paste IPA Challenge. As part of our ongoing Craft Beer coverage (and upcoming Beer & Music festival, Paste Untapped), it was time to take a deep dive into the most popular style of American craft beers. India Pale Ales make up roughly 1/5 of the American craft beer market—edging out pale ales, lagers and wheat beers for the title.
Born in Britain where it remains a milder session beer, the India Pale Ale has become one of the biggest distinguishing factors of the American craft beer scene, where the style is known for its bold, hoppy flavor.
We're having a bit of fun here, putting 64 well-regarded American IPAs into a March Madness-style bracket, split up by regions. We did our best to ensure that all the major contenders made the tournament, though there were certainly a handful of bubble breweries that could have made the cut.
We've divided the beers into four regions, but since the West Coast has more than its share of good IPAs, the boundary lines aren't necessarily where you usually find them. For example, the "Southeast", which admittedly is in catch-up mode when it comes to craft beer, stretches all the way from from Maryland to Texas. The "Southwest" is pretty much 15 California beers plus Utah.
Here are the rules: Each beer is available in bottle or can all year round—and has a reasonably large distribution area of multiple markets. None of the beers surpass the BJCP guideline of 7.5% ABV—meaning no double or Imperial IPAs. No Pale Ales either (sorry Dale's and Alpha King!). One other thing: These are all good beers. Thirty-two will exit in the first round, but every single one beats just about anything from the big, commercial breweries.
We're tasting these blind with votes coming from a panel of seven judges. Each matchup will be posted, with a score and an update to the bracket. Feel free to start that office pool or play along at home.
Today we're publishing the empty bracket, and we'll post each region's round daily and link to them all here. By the end of the month, we will have found America's Best IPA.
Northeast Region Round 1 Results
Click to enlarge:
Note: This is not affiliated with the series of beer festivals we just discovered called Top of the Hops.
Others Tagged With