True/False Festival Report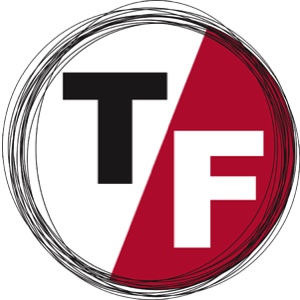 How a great, modest film festival celebrates the viability of the documentary by welcoming ordinary film lovers and embracing all styles of nonfiction moviemaking.
When I told colleagues I was invited to attend this year's True/False Film Festival, I got one of two reactions: Either they hadn't heard of it, or they had and were very happy for me that I was embarking on my maiden voyage. Both of those responses are a rarity among film critics when it comes to festivals. Most festivals with even a bit of a profile are well-known in my community and, generally speaking, everybody is jaded about all of them.
I still remember the days leading up to attending my first festival, Sundance, and conveying my excitement to an experienced editor friend. He just shook his head. "Oh, it's terrible," he said. That might be a personal reaction to Park City, but it also reflects the love/hate attitude most critics have toward festivals. Yes, there is always the thrill of discovery, but there's also the lack of sleep, travel hassles and bad eating habits that are a constant occupational hazard. People who get to write about movies for a living know how lucky we are, but we also never forget that covering a festival is a lot of work.
I remain enthusiastic about festivals—that giddiness of my first Sundance trip remains. Still, I admit I was suspicious of the truly glowing things I kept being told about True/False, which celebrated its 10th anniversary this year. People talked about it with the sort of awe that makes me wary—like when folks overhype a new band or TV show, raising expectations that can't possibly be met.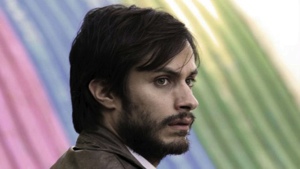 No
Taking place in Columbia, Missouri, near the University of Missouri campus, True/False is a four-day festival that, as its website explains, "play[s] a role in encouraging and congealing a community of nonfiction filmmakers around the world interested in making innovative work." Focusing largely on documentaries—but also including inventive features like the Chilean drama No that tackle the very notion of how reality is recorded—True/False screens only approximately 40 films. Now consider for a moment that a festival like Toronto shows more than 250 films. By comparison, True/False feels handmade, curated. (Paul Sturtz and David Wilson, who have run True/False since the beginning, identify themselves as "co-conspirators," which hints at the festival's underdog spirit but also could make the cynical accuse them of rampant preciousness.)
Invited on behalf of the festival to see True/False for myself, I was curious about this possible hidden gem of a film gathering. And, to my surprise, my family was coming along for the ride. I grew up about four hours away from Columbia in the house where my parents still reside, and since we don't see each other that often, my parents decided to visit True/False as an excuse to be together. Besides, they thought it might be interesting to experience this whole festival thing.
As a bit of background, my parents go to movies, but they don't stray much from the mainstream stuff. (If they see something art-house, it's The Best Exotic Marigold Hotel.) And they had never been to a film festival before. Ordinarily, I wouldn't have recommended that my parents accompany me to a festival—the stress of my tight deadlines and the constant run-run-running between screenings isn't conducive to quality time. But True/False's more relaxed atmosphere proved to be a perfect initiation for them into the world of festivals, and it's through their eyes that I gained a deeper understanding of what exactly Sturtz and Wilson are trying to do—and what True/False's clear value is. I might have been observant enough to recognize it on my own, but it took two people in their 60s who have seen very few documentaries to help flip the light switch. Ultimately, True/False is as much for people like them, the casual filmgoer, as it is for me, the very serious filmgoer. And that's its great strength.
It's not news that we live in a time when we're inundated with reality programming, which is quite often scripted or otherwise manipulated to maximize its dramatic impact. People are infatuated with seeing "real" people, but with all the boring moments taken out. In such a climate, it's worthwhile to ask what place the documentary film has in the cultural landscape. And I don't mean in large cities, where such films are readily available theatrically—I'm talking about the country as a whole.
To use my parents as an example, they live in a small central Illinois town of about 19,000, and their local 10-screen multiplex rarely shows documentaries—and if it does, they're usually concert films (Katy Perry: Part of Me) or demo-targeted political/propaganda films (2016: Obama's America). Most movies that screen at True/False premiere other places, like Sundance or Telluride, and very few of them have a chance of showing up in towns like the ones where my parents (and most of the country) live during their theatrical run. (Thank goodness for on-demand cable services, which have helped offset that problem some.)
And yet for 10 years now, these sorts of films—distinctive, artful—have been screening in Columbia's cozy, charming downtown all within a few blocks of each other. Despite the snowy weather in late February and early March, this is a warm, inviting festival that creates an environment where an audience that might otherwise be too nervous about seeing possibly challenging or difficult documentaries will embrace them. Folks who don't have the means to travel to a Sundance will go to True/False because they know it's one-stop shopping for the most noteworthy nonfiction filmmaking happening in the world.
Picking from the crème de la crème, True/False is something of a greatest-hits compilation of the different styles of nonfiction film being made today. In the span of a few days, you can take in a first-person documentary (actress-filmmaker Sarah Polley's lovely examination of her family history, Stories We Tell); an advocacy film (Dirty Wars, a critical view of the U.S.'s War on Terror); a feel-good music doc (Twenty Feet From Stardom, which celebrates background vocalists); a Frederick Wiseman-esque observational portrait (The Last Station, about a Chilean retirement home); and an immersive, experimental art project (the fishing boat saga, Leviathan).
That's an amazingly wide range of themes and tones, and the fact that they all fall under the rubric of "documentary" is incredible considering that we're talking about a form that, commercially, is merely a bit player. (Only 10 documentaries have ever grossed more than $20 million in the U.S., and only one, Fahrenheit 9/11, collected over $100 million.) And yet look at the release schedule each week and you'll see at least one new documentary listed amidst the studio releases and specialty offerings. Very few of them cross over into the mainstream, but with the help of self-promotional directors like Michael Moore and Morgan Spurlock, documentaries have developed into a cottage industry that has created enough of an audience to support their continued release. (Although, to paraphrase one documentary filmmaker who spoke at True/False, you go into the profession knowing you'll be eking out a living.)
Because they're little-seen (at least in relation to Hollywood event movies) and serious-minded, documentaries can feel to some viewers like the cinematic equivalent of exercising or volunteering at a soup kitchen: hard work that you don't look forward to doing but, after it's over, will probably make you feel good that you did. That's a widespread impression—which was perpetuated a few years ago at the Oscars when Jerry Seinfeld introduced the five nominees for Best Documentary as all being "incredibly depressing"—and it's problematic for a few reasons, the most obvious being that people are depriving themselves of some of the greatest movies of their lives. (Forget educational, insightful and provocative: Hoop Dreams and Crumb are simply incredibly entertaining.)
But beyond that, this eat-it-because-it's-good-for-you attitude has provoked some documentary filmmakers to overcompensate, adhering to a slick, crowd-pleasing formula that gets repeated over and over again. In these cases, the filmmaker introduces an important topic, delivers jazzy graphics to back up the argument, ends on an uplifting take-action note (often with a rousing song from an NPR-friendly artist), and then leaves the audience with a website to visit. That's roughly the template for Countdown to Zero, An Inconvenient Truth and countless other documentaries, each one supporting a worthy issue and yet executed in such a way that the message sometimes gets lost amidst the familiarity of the presentation. (A variation on this is the popular big-contest documentary—such as Spellbound and Mad Hot Ballroom—that uses a competition as an accessible narrative engine to discuss social ills like poverty.)
This is where critics should come into play—separating the quality work from the derivative—but too often we drop the ball. At a True/False panel called "The Revolution Will Be Criticized: Do Critics Miss the Boat on Nonfiction Filmmaking?" moderator (and documentary filmmaker) Robert Greene expounded on a recent piece he wrote in Hammer to Nail in which he criticized reviewers for not being open to new forms of documentary filmmaking, such as 2012's terrific impressionistic portrait of Southern California Christian punk teens, Only the Young. Adding his two cents, panelist (and film critic) Ignatiy Vishnevetsky argued that too many critics give conventional documentaries a pass they wouldn't to conventional dramatic features. (A.V. Club critic Scott Tobias echoed that sentiment in a fine essay, contending that critics are susceptible to praising what he called "bland info-dumps" because "the information they provide is considered more valuable than the way they provide it." At this January's Sundance, a colleague summed up this problem succinctly, lamenting that writing a negative review of a documentary about an AIDS clinic would be misconstrued as somehow being unsympathetic to those with AIDS or those trying to combat the disease. There's a false assumption that we're not meant to analyze how the documentary is made—we're simply expected to determine the merit of the documentary's subject matter.)
These are two different dilemmas—a slavish respect for predictable, "worthy" documentaries and a trepidation to embrace more daring stylistic choices because they don't adhere to the documentary "rules"—and yet they're very much at the heart of the problem of appreciating nonfiction filmmaking. But if critics suffer from it, why should we expect audiences to handle the problem any better?
In its own modest way, True/False provides the solution. In their 10th year running the festival, Sturtz and Wilson have created a brand that's respected and trusted but not overhyped. To use Sundance as a comparison, Sturtz and Wilson don't exude the sort of celebrity/rock-star ambiance given to former director of programming Geoff Gilmore and current director John Cooper. (And there certainly isn't an eminent Robert Redford-like figure lurking in the background, either.) Introducing films at the theaters around Columbia, including converted spaces like a local church and a music club, Sturtz and Wilson project a genuinely unfussy demeanor that makes the screenings feel welcoming. My parents, who are allergic to pretension, quickly took to the festival's low-key charm. Growing up in Illinois but living in Los Angeles now for almost 20 years, I recognized something in this festival that I associate with other Midwesterner things: It's so nice and friendly that outsiders don't quite know if they should trust its sincerity. But sincere it is—wonderfully so.
That attitude extends to the festival's insistence on not giving out competitive prizes. Before the festival, True/False selects a True Life Fund Film, which raises money for a cause associated with the awarded documentary, and a True Vision Award to filmmakers who are advancing the art form. And that's it. Outside of the festival's secret screenings—which can't be written about and are identified only by a particular color and a very brief description in the program notes—True/False doesn't get much involved in world premieres, either. (They'll show a few world premieres, but they don't trumpet the fact the way other festivals do.)
The lack of prizes and showy premieres may lower True/False's cachet for some people, but the festival seems to understand its audience quite well—and it's not the kind of folks who, frankly, care that much about such glitz. (At True/False, the filmmakers are the celebrities, and you've never seen a happier, more appreciative bunch of them in your life.) On the whole, True/Fest attendees are like my parents: people who just want to see good movies and aren't that enraptured by the trappings associated with their making.
It turns out there's a sizable crowd for such a thing. The 2012 edition of True/False sold more than 37,500 tickets, and this year's installment got close to selling 44,000. And although True/False also features musical performances—not just around town but also in the film venues as an opening act—there really is an emphasis on the movies themselves. Of the 12 screenings I attended in Columbia, which ranged from the 1,700-seat Jesse Auditorium to smaller venues like the two-screen Ragtag (which seats from 75 to 135, depending on the theater), there was a refreshing mix of ages. Festivals attract all stripes, but considering how few critics there are at True/False, most in attendance are paying customers. And, as informal polls before screenings indicated, many of them have been coming to the festival year in and year out, a sign of faith in Sturtz and Wilson's programming taste.
But that doesn't mean Sturtz and Wilson shirk from challenging their audience. A few films, No and The Gatekeepers, were Oscar-nominated, but not many of True/False's selections came bearing a lot of advance buzz. Nonetheless, this crowd of filmgoers is a hearty, adventurous bunch that will sit through just about anything.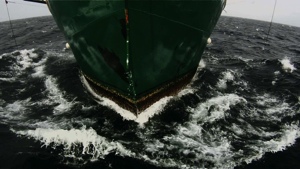 Leviathan
For proof of this, look no further than True Vision Award-winning directors Lucien Castaing-Taylor and Véréna Paravel's Leviathan, which played to a diverse crowd of males and females, young and old. This is not an easy film, plunging us into the choppy waters and brutally physical work done on a commercial fishing boat. Leviathan doesn't bother to establish anything in the way of "characters" and eschews other modern-day documentary conventions such as tidy narrative arcs and clear presentations of talking-point information. Instead, the film offers a pronouncedly subjective experience that's punishing sonically but also visually. (Those prone to motion sickness be warned.) It's a magnificent movie that works you over in the same way a fantastic metal album does, pummeling you with sensation and leaving you staggering and stunned.
Indeed, Leviathan is a gauntlet thrown down, and yet there were very few walkouts at my screening. It's impossible, and unwise, to make assumptions about my fellow audience members—my parents weren't at the screening—but I think viewers hung tough through such an uncompromising film in part because they trusted True/False's judgment. People simply seemed willing to try things and perhaps go out of their comfort zones. They wouldn't have done that if True/False hadn't established itself as an unofficial seal of approval for bold work. Where other festivals create a competitive environment for new films, True/False simply celebrates them, and its audience responds in kind with openness and curiosity.
By showing faith in True/False's programmers, the adventurous were rewarded again and again over the festival's weekend run. The Last Station introduced us to a group of aged men and women living in a Chilean retirement home. Filmmakers Cristian Soto and Catalina Vergara provided no soundtrack or narration, instead forcing us to acclimate to their movie's slow, muted pace, a fine metaphor for lives that are themselves stripped down to the basics. The Machine Which Makes Everything Disappear found Georgian filmmaker Tinatin Gurchiani returning to her homeland to hold auditions for a movie. Out of those interviews came unexpected revelations about these aspiring thespians' hopes and dreams, which inspired her to enter their lives and bring her camera along, discovering a cross-section of the Georgian experience after the fall of the Soviet Union. Even a rare fiction film at True/False like the offbeat comedy Computer Chess was an intriguing gambit. Writer-director Andrew Bujalski tells the story of a group of young nerds trying to design a computer program that can outsmart a human at chess. Set in the early '80s, Computer Chess utilizes camera equipment from the era to recreate not just a period but also a mindset—that of a culture in which technology hadn't yet invaded every aspect of our life and the idea of chess-playing computers still seemed the stuff of science fiction. It's funny, nostalgic and yet also pointed.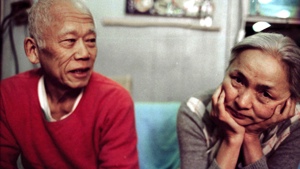 Cutie and the Boxer
But True/False wasn't simply about praising the innovative and the groundbreaking. Well-made documentaries that come in easy-to-swallow packages were also on display. After Tiller highlights a potentially contentious issue—profiling the four doctors still performing late-term abortions in America—but directors Martha Shane and Lana Wilson refrained from pushing any agenda, instead providing a sympathetic-but-evenhanded glimpse into these physicians' world. The deceptively audience-friendly Cutie and the Boxer chronicles the lives of longtime married artists Noriko and Ushio Shinohara, but filmmaker Zachary Heinzerling undercuts the couple's adorable rapport by subtly commenting on the compromises required in both love and art. And Blackfish is quite conventional in its design—talking-head interviews, archival footage, breezy graphics—but it nevertheless builds to an emotional crescendo as director Gabriela Cowperthwaite makes a rather convincing case for why orca whales should not be performing at water parks. Your heart breaks for the whales but, surprisingly, also for the trainers who still grapple with what they've done to these magnificent creatures.
These last three documentaries will probably be well-received once they're released—they're made in forms that will be familiar to critics and audiences—but that shouldn't diminish their merits. Without trumpeting the fact, True/False seems to be arguing that, although the term "documentary" is ridiculously elastic to the point of almost being meaningless, no form of nonfiction film is inherently superior to another. Robert Greene's panel of critics may have wrestled with such distinctions, but the festival itself showed a disinterest in such specific terminology. As far as True/False is concerned, they're all just movies—good movies—that engage with the very notion of capturing reality. For audiences, being open to the experience is more important than trying to put a label on it. And in the end, True/False's argument might be the more compelling.
That point was hammered home forcefully by the festival's closing night film. Twenty Feet From Stardom premiered at Sundance, where I heard it was a real hit with audiences. Seeing it at the sold-out Jesse, I can attest to its crowd-pleasing powers. To be sure, it's not that formally remarkable of a film: Director Morgan Neville introduces us to several legendary background singers and makes the case that they've been crucial to the evolution of popular music over the last half-century, even though we don't know their faces or names. To back up his case, he includes feel-good interviews with famous folks like Bruce Springsteen and Mick Jagger, as well as performances with the singers where they get to flaunt their instrument.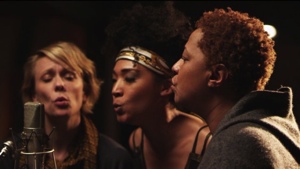 Twenty Feet From Stardom
When Twenty Feet From Stardom was over and Neville took to the stage, the crowd simply exploded, welcoming him with raucous cheering and a standing ovation that went on for minutes. (I've been to actual rock shows that weren't this fevered in their euphoria.) Twenty Feet From Stardom is hardly at the cutting edge of the documentary art form, but it plays well with an audience—really, really well. (Tellingly, of the movies I saw at True/False without my parents, this was the one they seemed most interested in seeing.) In this way, documentaries are no different than features. Critics want to champion the bravest, nerviest, most daring works, but we can only do so much—in the end, audiences want to see what they want to see. That's their prerogative. But every once in a while, you get a place like True/False, which in its understated way creates a haven where nonfiction films of all sorts can shine. The programmers have used that spotlight to promote not just the popular but also the bold, bringing a movie like Leviathan to an audience it would never probably reach otherwise. That's arguably far more good than any reviewer has done for that extraordinary film. At its core, True/False is a place for discovery. We jaded film critics would do well to remember that such a sentiment is why we were excited to go to festivals in the first place.
Others Tagged With