Andre Gregory: Before and After Dinner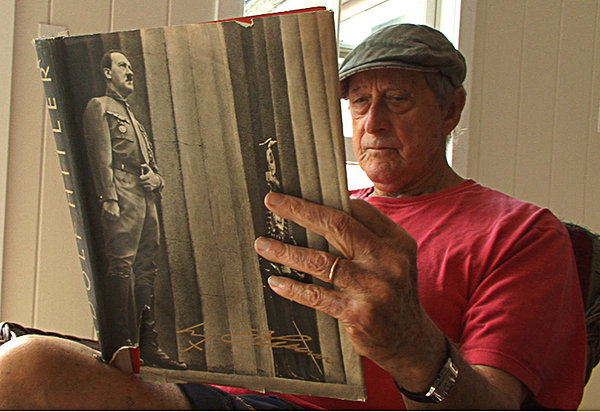 In 2011 NBC promoted the "Critical Film Studies" episode of Community on the strength of its Pulp Fiction references. That particular episode of the pop-savvy sitcom indeed included plenty of shout-outs to Quentin Tarantino's hugely influential crime flick, but "Critical Film Studies" reserved its deepest affection for a lesser-known movie, 1981's My Dinner with Andre. In its quirky, soft-spoken way, My Dinner with Andre enjoys a cult following as ardent as Pulp Fiction's, despite being about as opposite as two films can be.
Directed by the late Louis Malle, My Dinner with Andre offers a strangely affecting, wryly humorous mediation on art, modernity and possibly the meaning of life through a conversation between two pals from the world of New York theater, actor/playwright Wallace Shawn and director Andre Gregory. Gregory dominates the film's first half with stories about his unusual travels and artistic experiments and reveals himself as an accessible, irresistible raconteur.
For fans of the film, Cindy Kleine's new documentary Andre Gregory: Before and After Dinner feels very much like catching up with an old friend, or maybe the college mentor you never had. Newcomers may find Before and After Dinner less accessible, particularly given some of the director's more problematic creative choices, but Gregory, 30 years on, remains a rich and fascinating personality.
After My Dinner with Andre's critical success, Shawn became a beloved character actor most famous as the scheming Sicilian in The Princess Bride and the voice of Rex the dinosaur in the Toy Story movies. Gregory also dabbled in big-screen appearances, showing up in films as disparate as Demolition Man and The Last Temptation of Christ, but also mostly shunned the spotlight to focus on long-gestating theater work for smaller and smaller audiences.
Kleine, who happens to be Gregory's second wife, frequently records rehearsals of a production of Henrik Ibsen's The Master Builder, adapted by and starring Shawn, an agreeably irascible presence here. As a director, Gregory devotes himself to removing conventional theatrical artifice from his actors in a process that literally takes years. At one point he remarks, "After 14 years, we're really getting ready to perform this thing." It's difficult to judge the performances based on rehearsal scenes shot in New York living rooms, but the actors' exchanges prove remarkably naturalistic. Several times you think they've broken character but no, they're just that convincing. (The 1994 reunion film of Gregory, Shawn and Malle, Vanya on 42nd Street, originated from a similarly drawn-out rehearsal process.)
Kleine also traces Gregory's eventful childhood as the son of Russian Jews who fled across Europe and then to America just ahead of Nazi advances during World War II. In the film's juiciest subplot, a history book asserts that Gregory's father worked as a Nazi collaborator to undermine the French franc ahead of the German invasion. Long fascinated by the Nazis, Gregory hires investigators in Europe to try and reveal truth behind explosive charges that he admits to finding easy to believe, given his father's history with mental illness. Gregory speculates that his childhood, spent with cold, emotionally repressed parents, laid the groundwork for his artistic ambition to replicate human feeling as truthfully as possible.
Before and After Dinner contains no shortage of content, but Kleine awkwardly inserts an additional thread about their unconventional relationship, which includes an age difference of more than 20 years. Kleine's occasional moments of first-person narration prove jarring and obtrusive, as if she's switched from casually showing personal details to awkwardly telling them. Her candid commentary pays off best when Gregory experiences a health scare late in the film.
At one point, Kleine observes that her husband's fascinating stories might be embellished. Gregory recalls auditioning for the role of John the Baptist for Martin Scorsese, and proved his bona fides to be a shaman by entering a trance state and dancing in the nude. Kleine uncovers the original audition tape, which finds an intense but fully-dressed Gregory delivering the lines, and she wonders why Gregory's telling seemed more real than the truth.
By the end of the film, Andre Gregory seems like such an enthusiastic, life-embracing figure that his contradictions seem forgivable. Though his age is catching up with him, Gregory demonstrates an infectious enthusiasm for human connections as well as abstract ideas. As in My Dinner with Andre, Gregory comes across as a man who may not have all the answers, but never stops asking the right questions.
Director: Cindy Kleine
Starring: Andre Gregory, Cindy Kleine, Wallace Shawn
Release Date: Apr. 3, 2013
Others Tagged With