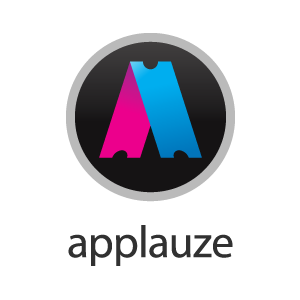 Developer: 955 Dreams
Platform: iOS
Price: Free
Applauze attempts to give an easy answer to "What's going on tonight?" and only offers an awkward solution. Although Applauze bills itself as an all-in-one planner and ticket purchase platform, the 955 Dreams-developed app fails where it's most important: Presenting an easy method of organizing events. In fact, it somehow manages to make the process of purchasing a ticket more confusing than competitors Ticketmaster and StubHub.
Applauze's reach extends to events in community, sports, music and theater events, with divisions between "hot," "nearby" and "upcoming" events. The interface, while elegant and pleasing to the eye, gives limited hints as how to operate the app. You select your city from a list of the 25 currently on tap (rather than let GPS choose that for you) and Applauze presents you with a stream of events in the area.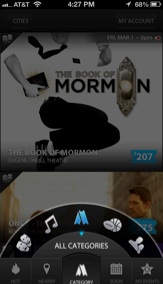 Even if the interface was spot-on, Applauze lacks content. If there aren't many event listings to purchase tickets for, the app is a platform that doesn't do the user much good. Portland's show calendar listed only five events when I first viewed it, shortchanging both the app's event listings platform and the city's bustling arts and entertainment scene.
I opted for more the more active locale of San Francisco, which offered up to seven or so events for a given night. The firehose of events let Applauze flex its muscles a bit, but the app gives users few methods to whittle down the stream of listings. You can't, for instance, jump ahead to a certain date or search by venue or band. If it's happening in your town, you'll just have to scroll to it.
Once you end up finding an event you'd like to attend, the process for buying a ticket is simple enough. Click on the tickets, enter in your credit card information and a delivery address if you'd like your tickets delivered. Applauze lets you either use E-tickets or get them delivered, but mysteriously lacks the ability to give your tickets to will-call, the best split-the-difference option for venues with no E-ticket option.
For all of Applauze's claims of "no hidden fees," the app does little to divulge the money trail between user and the end product. Comparing ticket prices between Applauze and conglomerates like Ticketfly reveals some odd disparities. Applauze listed tickets for James Blake in Portland at $50, while the venue only charged a subtotal of $33.44. Ticketfly adds $8.44 in service and processing fees, but there's still $16.56 lost somewhere in Applauze's innards. And I think that's pretty much the definition of "hidden fees."
Comparisons of tickets for 2 Chainz in Oakland revealed similar disparities, and an inexplicable inability to purchase fewer than two tickets for shows not already sold out. Applauze might take a cut of the ticket price somewhere, but the app isn't forthcoming about what percentage that is, if any. Sweeping "hidden fees" under the rug doesn't solve the problem.
For now, the app stands out as a middleman in a field of middlemen between the consumer and venue. Until further updates to their platform, it's better to go with the devil you know.
Mac Pogue is a Portland-based freelance writer whose work has been featured in Bitch, Portland Monthly, She Shreds, the Portland Mercury and other places. You can distract him at macpogue.tumblr.com or @macmacmacmac.
Others Tagged With