Dead Confederate: In The Marrow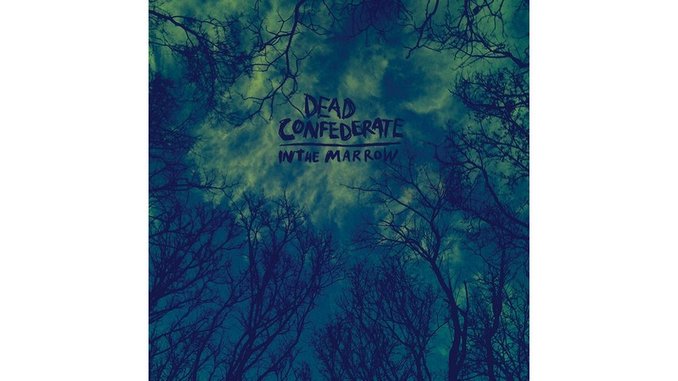 Dead Confederate's Southern grunge would feel haunted even if they didn't intend it to, given the eerie echoes of Kurt Cobain in singer Hardy Morris's pained voice. That's not to say that Morris is a complete dead-ringer for the iconic Nirvana singer. His voice is softer around the edges, and as befits his Georgian roots, decidedly twangier. But when the volume raises and Morris's voice begins to creak under that tension, or when he curls it to defensive snarl, the resemblance is downright chilling. A lesser singer might exploit that ghoulish likeness, but Morris mostly plays it down on Dead Confederate's gripping third album, In The Marrow, employing his Cobain-ian tics as just an occasional accent in the band's combustible alternative-rock/Americana pastiche.
Where Dead Confederate's absorbing 2008 debut Wrecking Ball frequently gave way to driftless, dirgy sprawl, and their tighter 2010 follow-up Sugar felt like an over-correction, cutting bone in its efforts to sand away rough edges, In The Marrow strikes a focused balance. The band gets the venom out of their system early with the brooding, seven-and-a-half minute opener "Slow Poisons," before taking a decidedly brighter turn on "Vacations," the catchiest, crunchiest power-pop song they've written yet. A similar tunefulness cuts through "Bleed-Through," a Dinosaur Jr.-esque slab of candied sludge, and "Dead Poetry," a fuzzy, woozy track with shades of Built To Spill. Despite its bleak, blustery façade, In The Marrow is a pop album at its core, and further testament to how tortured souls often write the sweetest hooks.
Others Tagged With