FOX, CBS Threaten to Discontinue Free Broadcasts in Redistribution Battle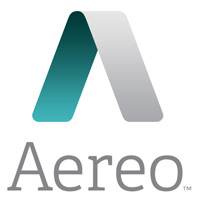 Following a recent appeals court decision that ruled in favor of streaming service Aereo, broadcast networks FOX and CBS have threatened to cut programming from their public stations, according to The New York Times. The broadcasts would then be moved to cable (read "pay") only channels.
Chase Carey, the Chief Operating Officer of FOX, announced Tuesday that the channel may no longer offer free broadcasts if services like Aereo, a controversial television streaming service, are allowed to profit from the redistribution of broadcast network programming without providing monetary compensation.
Aereo is currently able to avoid paying re-transmission fees by giving their customers access to tiny antennas that can capture and/or record broadcast programming from over-the-air signals. Aereo continues to defend its business model by saying that what they're offering with those tiny antennas is no different than what customers with traditional rabbit-ears already receive for free.
And now, CBS CEO Les Moonves has made a similar announcement: Moonves told The New York Times that he "wholeheartedly supported what Chase said" and that CBS has spoken with cable operators about the option of moving to a subscription-only model, especially with respect to local stations in the only states currently served by Aereo, New York and Connecticut.
In addition to a subscription-only model, The New York Times went onto note that broadcast networks could move toward a model where they would provide two versions of their channels: one would be the pay-only cable channel that would provide access to the full spectrum of programming that a network had to offer and the other would be an broadcast, free channel that would provide very limited programming, going so far as to omit sports and popular entertainment programs, The New York Times points out.
It is unclear at this time as to how serious FOX and CBS are about their threats: Even though they are consulting with cable operators about their options and seeking support from other networks like the Spanish-language network Univision, executives and CEOs like Moonves are still stressing that they would rather not let the situation with Aereo get that far.
Got news tips for Paste? Email news@pastemagazine.com.
Others Tagged With