Futurama to End This September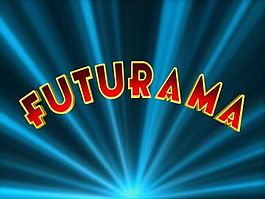 Let the waterworks commence. Futurama is ending. Again.
Entertainment Weekly reports that Comedy Central will not be renewing the animated comedy, thus bringing its 140-episode run to a close on Sept. 4. The final few episodes of the show's seventh season will begin airing on June 19.
Of course, this is not the first time the show has faced cancellation. The series, created by The Simpsons' Matt Groening, originally aired from 1999 to 2003 before being canceled by Fox.
After boosts in DVD sales and successful reruns courtesy of Adult Swim, the series pulled a Family Guy, releasing a series of films that aired on Comedy Central as a 16-episode fifth season in 2008. The network eventually renewed the show for a 26-episode sixth season in 2010.
For his part, head writer David X. Cohen said he is not surprised by the announcment.
"I felt like we were already in the bonus round on these last couple of seasons, so I can't say I was devastated by the news," he said in the article. "It was what I had expected two years earlier. At this point I keep a suitcase by my office door so I can be cancelled at a moment's notice."
Likewise, Groening said they are looking into potential ways to keep the show alive but that nothing has been decided as of now. And, if the show is to end forever, he feels they will be going out on top.
"We've been in this situation before and it's tempting when you're doing episodes that are as good or better than anything you've ever done to continue doing it," Groening says. "We're catching our breath and seeing what the fans have to say. The experience of this show has been so much fun from the very beginning to now — everybody is so happy to work on this show — that it'd be a shame if we all went our separate ways… We would love to continue. We have many more stories to tell. But if we don't, this is a really great way to go out… I think these episodes are the best ones we've ever done."
Of the finale, which features the wedding between Fry and Leela, Cohen claims it's "a tasteful, emotional gorefest… There's a lot of death but there's also a lot of time travel, so that makes for an interesting combination."
Got news tips for Paste? Email news@pastemagazine.com.
Others Tagged With