Kickstarter Pick of the Month: Ondi Timoner's A Total Disruption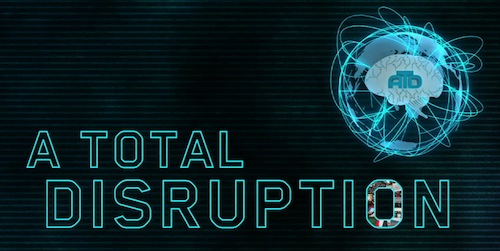 Each month, your friends at Paste scour Kickstarter to find projects worthy of your support and love. Support independent art today by becoming a backer, and spread the word, why dontcha?
This month, as a special edition, we're featuring only one project — Ondi Timoner's A Total Disruption.
Ondi is a friend and sometime collaborator, but she's also one of the country's foremost documentarians. She directed one of the greatest music docs of all time (DIG!), as well as such other seminal docs as We Live in Public, Cool It!, Join Us, and others, along the way winning Sundance twice, developing one of the film world's best networks, and thrilling audiences everywhere. She's one of those rare artists that produces dense, thoughtful films (she's a cum laude Yale grad) with never a dull moment.
Her newest project promises to provide both that same experience, in spades. In her own words:
"My team and I have spent the last two years interviewing some of the most influential minds in technology, including top dogs at LinkedIn, Instagram, Pandora, Intel, Zappos, Reddit and many more, and churning out an episode dedicated to each innovator for our web portal, A Total Disruption. By sharing these riveting stories, I aim to demystify tech innovation, and empower everyone in their own process of bringing an idea to fruition or figuring out new ways to survive doing what they love (which is now possible across the board!)
"We've created 50 episodes and released them for free. It's a good start. But we need your help now to survive, and to take this project to a new level and reach many more people, so I'm turning to Kickstarter.
"We are living in the midst of the greatest revolution in human history. It's obvious that technology has transformed the way we work, the way we love, and virtually every aspect of our lives. But as importantly, the playing field for new ideas and outsider genius exists in a way that is unprecedented. Never before has the individual been so empowered to take an idea, rally support, and build companies, products, or art. But the stories of this unprecedented era of innovation are not being told in ways that everyone can enjoy, understand, and connect with, and so I've turned my lens on this oft-intimidating industry and its infinitely inspiring leaders, to empower all of us to get smarter, faster, together."
And if that doesn't sufficiently inspire you, she's created some pretty great incentives, too. For only $25, you get digital access to the over 300 interviews in the A Total Disruption database. For only $95, Ondi and Amanda Palmer will write you a personal postcard. And for only $600, Ondi will give you notes on a rough cut of your film. A complete no-brainer.
To support A Total Disruption, go here.