Milk Music: Cruise Your Illusion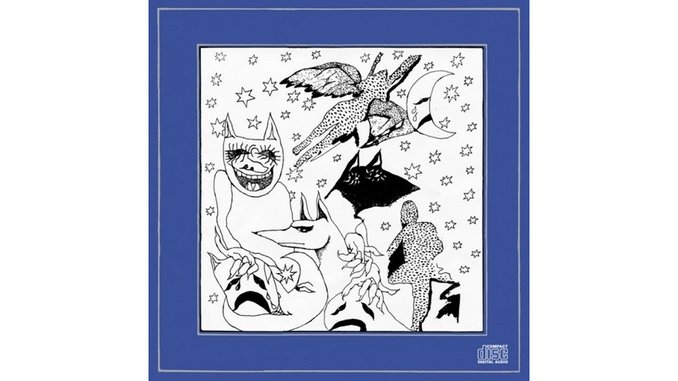 The members of Milk Music are old souls. That fact has come out in interviews, and it definitely comes through in their music. Vocalist-guitarist Alex Coxen says he doesn't even own a computer; neither does guitarist Charles Waring. They're not trapped in a time warp, but they do occasionally pine for the days when music scenes were championed and making a record was a warts-and-all affair.
Unapologetic G'N'R reference aside, the Olympia, Wash. four-piece's debut full-length, Cruise Your Illusion, is more a product of the hardcore scenes in which both Coxen and Waring cut their teeth. But there's a patchouli lilt to the record. Comparisons to Hüsker Dü and Dinosaur Jr. have been the go-to for critics. And while there is validity in those nods, there's more of a timelessness to Milk Music.
For one thing, the band chooses to cut back on the fuzz that frizzes out their 2010 Beyond Living EP. Guitar parts are thought-out, but still loosey-goosey enough to let you know there are humans behind the sounds. Songs like the excellent "Cruising With God" and "Illegal and Free" are rock anthems in their own right—too smart for arenas and just Neanderthal enough to come from a cave. Coxen's beat-poet lyrics imbue a real sense of what it means to be young, with all of its recklessness and discovery. And his delivery effectively drives it home, avoiding affectations in favor of deep-seated howls.
Milk Music put more time into Cruise Your Illusion. Waring says the band went into the studio to record one album, and came out with something completely different. It was at the insistence of Coxen that the band spent the extra time in the studio. The result is a record that feels labored over, but for all of the right reasons. Dynamics are dialed in, guitars are honed, but the human element comes through. It's rock and roll to the bone. It's flower-power hardcore. And Cruise Your Illusion is a record that will likely be spinning on turntables well into the future.
Others Tagged With