Amanda Palmer Offers to Help Morrissey Crowdfund His Next Album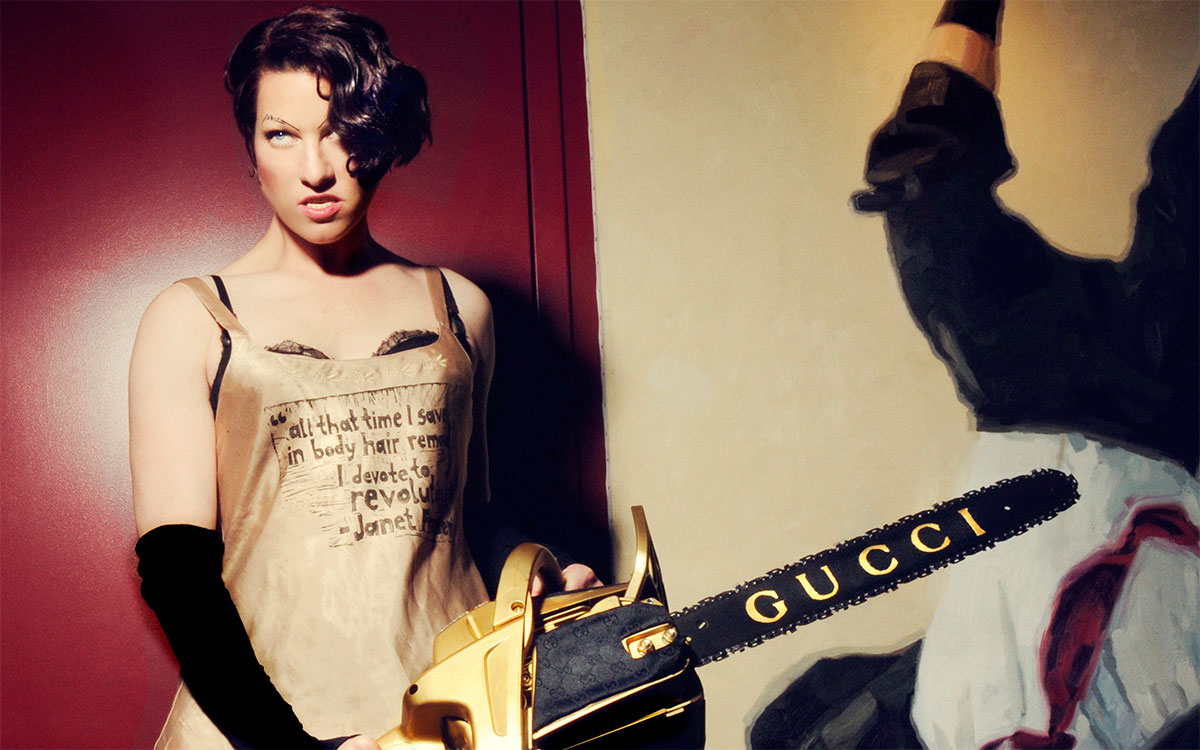 No matter what your opinions are on Amanda Palmer's crowdsourcing philosophy, the former Dresden Dolls frontwoman was behind one of the most funded (and talked about) campaigns of last year. And now she's offering her own knowledge on the subject to Morrissey, who's been vocal about his troubles with big-label releases.
"I think labels for the most part want to sign new discoveries so that that label alone is seen to be responsible for the rise of the artist," Moz told Pitchfork in 2011. "Not many labels want bands who have already made their mark, because their success is usually attributed to some other label somewhere else at another time."
Palmer's pitch, which appears in an open letter posted at Salon, is based on the same crowdsourcing model that helped fund her latest album, Theatre is Evil. Here, she explains a polling of her Twitter followers earlier this year:
I know you don't use Twitter, but I'm sure you probably understand the basics of how it works. I tweeted a link to the article about your canceled tour, and then asked this simple question of my followers (I have about 850,000 of them): "How many people out there would pay $5 to crowdfund/pre-order a digital-only Morrissey album?"

There were many, many answers. You were discussed, anecdotes were shared….and I said very little. People, not surprisingly, said both super-worshipful and super-critical things about you, as you'd expect.

But the point is, after a few hours, somewhere upwards of 1,400 tweets came in saying that they'd gladly pay $5 to fund a digital album.
While only time will tell whether Morrissey takes Palmer up on the offer (or counters with one of those statements of his), it looks like he might have already commented that the crowdfunding model isn't up his alley. When asked in that same Pitchfork interview if he would ever self-release an album In Rainbows-style, Morrissey said "No. I don't have any need to be innovative in that way. I am still stuck in the dream of an album that sells well not because of marketing, but because people like the songs."
Palmer's built-in counter-argument?
You would own all the material, and then cut whatever deal you wanted with whoever, should you choose to distribute the record further.

You wouldn't have to tour and risk your health.

You wouldn't have to do any promotional work for it if you didn't want to.

You wouldn't have to do anything, really, other than simply go into a studio, record 10 songs, and deal with the small headache of getting the digital information to a bunch of people.

(And it is a headache…but I know people who can help you with that part. I've personally learned many things from my own release-it-digitally mistakes and would be happy to share what I've learned.)

You'd also be the first artist of your fame and caliber to undertake a project of this kind with your fanbase, which would make it historic.
Read the whole open letter over at Salon.
Got news tips for Paste? Email news@pastemagazine.com.
Others Tagged With