Paste Untapped Ft. Worth Announces Full Beer & Band Lineup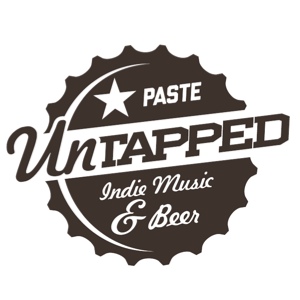 Paste Untapped Festival is proud to release the full beer lineup of the April 20 event in Fort Worth, Texas, including a selection of limited release beers. The list includes 65 breweries and 200 beers, primarily American breweries with a focus on Texas. Participating breweries hail from 17 different states, along with Germany, Canada, New Zealand and eight breweries from Belgium. We're particularly excited about Founder's rare KBS and six varieties from Firestone Walker including Union Jack IPA, winner of our recent IPA Challenge.
Paste Untapped Fort Worth is the first in the series which will also hit Dallas, Nashville and Atlanta in the second half of the year.
An official Paste Untapped Pre-Party will also be held April 19 at The Live Oak, featuring Air Review, Daniel Hart, Memphis Dawls and The Unlikely Candidates. This party is $10 in advance, $15 at the door, $20 for those under 21 and free for Untapped Fest ticket holders. Attendees can pick up their festival wristband at the show, allowing them to enter through an express lane the following day. Doors open at 6, and the show begins at 8. Visit untapped-festival.com/news/pre-party for tickets and more information.
Click the image to enlarge the poster above. The full lineup for Paste Untapped Fort Worth at Panther Island Pavilion (395 Purcey St., Fort Worth 76102) is below:
Music Lineup
Goose Island Beer Co. Stage
Deer Tick: 10pm -11:30pm
Justin Townes Earle: 7:40pm – 8:40pm
The Orbans: 5:45pm – 6:20pm
Somebody's Darling: 4:15pm – 4:50pm
Printed Threads Stage
Sarah Jaffe: 8:50pm – 9:50pm
Tennis: 6:30pm – 7:30pm
Skeleton Coast: 5pm – 5:35pm
Dove Hunter: 3:30pm – 4:05pm
Beer Lineup
(512) Brewing Co. – Austin, TX
Cabernet Barrel Aged Tripel – Barrel Aged Tripel – 9.30%
Double IPA – Imperial IPA – 9.20%
Firkin TBA
Abita Brewing Co. – Abita, Springs, LA
Select Wheat India Pale Ale – Wheat IPA – 5.70%
Restoration Ale – Pale Ale – 5.10%
Turbodog – Brown Ale – 6.10%
Alaskan Brewing Co – Juneau, AK
2004 Smoked Porter – Smoked – 6.50%
2012 Smoked Porter – Smoked – 6.50%
Toppelbock – Doppelbock – 10.50%
Amber – Altbier – 5.30%
White – Witbier – 5.30%
Freeride APA – Pale Ale – 5.30%
Armadillo Ale Works – Denton, TX
Quakertown Stout – Imperial Stout – 9.22%
Austin Beerworks – Austin, TX
Fire Eagle – IPA – 6.40%
Pearl Snap – Pilsner – 5.30%
Gold Fist – Belgian Ale – 6.50%
Avery Brewing Co. – Boulder, CO
Odio Equum – Barrel Aged Sour – 7.10%
Maharaja – Imperial IPA – 10.54%
White Rascal – Witbier – 5.60%
IPA – IPA – 6.50%
Ballast Point – San Diego
Bourbon Barrel Aged Sea Monster – Barrel Aged Imperial Stout – 10.00%
Victory at Sea – Imperial Porter – 10.00%
Sculpin – IPA – 7.00%
Calico Amber – Amber – 5.50%
Big Eye IPA – IPA – 7.50%
Boulevard – Kansas City, MO
Rye on Rye – Barrel Aged Rye Ale – 12.00%
80 Acre Hoppy Wheat – Wheat IPA – 5.50%
Single Wide IPA – IPA – 5.70%
Tank 7 – Saison – 8.50%
Brasserie d'Achouffe – V Achouffe, Belgium
Chouffe Houblon – Tripel – 9.00%
Brasserie St. Feuillien – LeRoeulx, Belgium
Speciale – Belgian Strong – 9.00%
Saison – Saison – 9.00%
Breckenridge Brewery – Denver, CO
Vanilla Porter – Porter – 4.70%
Agave Wheat – Wheat Ale – 4.20%
471 Small Batch IPA – Imperial IPA – 9.20%
Brewery Ommegang – Cooperstown, NY
Gnomegang – Belgian Strong – 9.50%
Rare Vos – Belgian Ale – 6.50%
Brooklyn Brewery – Brooklyn, NY
2009 Black Chocolate Stout – Imperial Stout – 10.00%
Blast – Imperial IPA – 9.00%
Sorachi Ace – Saison – 7.60%
Pennant Ale – English Pale – 5.10%
25th Anniversary – Doppelbock – 8.60%
Brouweriji de Dool – Helchteren, Belgium
Ter Dolen Kreik – Fruit Beer – 4.50%
Brouweriji Palm – Steenhuffel, Belgium
Steenbrugge Tripel Tripel 8.70%
Brouwerij Rodenbach – Roeselare, Belgium
Rodenbach Grand Cru – Sour – 6.00%
Cedar Creek Brewery – Seven Points, TX
The Belgian Dubbel – Dubbel – 7.00%
Lawn Ranger – Cream Ale – 4.50%
Scruffy's – Altbier – 5.10%
Chimay – Baileux, Belgium
Chimay White – Tripel – 8.00%
Clown Shoes Beer – Ipswich, MA
Hoppy Feet – Black IPA – 7.00%
Chocolate Sombrero – Imperial Stout – 9.00%
Community Beer Co. – Dallas, TX
Mosaic IPA – IPA – 7.50%
Witbier – Witbier – 5.00%
Pale Ale – Pale Ale – 6.00%
Public Ale – ESB – 5.50%
Vienna Lager – Vienna Lager – 5.20%
Deep Ellum Brewing Co. – Dallas, TX
Name TBD – Barrel Aged Barley Wine – 12.00%
IPA – IPA – 7.00%
Double Brown Stout – Baltic Porter – 7.00%
Rye Pils – Pilsner – 4.60%
Dallas Blonde – Blonde Ale – 5.20%
Cask TBA
Deschutes Brewery – Bend, OR
Mirror Pond – Pale Ale – 5.00%
Chainbreaker – Wheat IPA – 5.60%
Dogfish Head Brewery – Milton, DE
Bitches Brew – Imperial Stout – 9.00%
Positive Contact – Cider/Beer Hybrid – 9.00%
Namaste – Witbier – 5.00%
Duvel Moortgat – Breendonk-Puurs, Belgium
Maredsous 10 – Tripel – 10.00%
Eel River Brewing Co. – Fortuna, CA
Earth Thirst – Imperial IPA – 8.20%
Acai Berry Wheat – Fruit Beer – 4.00%
Ravens Eye – Imperial Stout – 9.50%
Firestone Walker – Paso Robles, CA
Parabola – Imperial Stout – 12.50%
§ucaba – Barley Wine – 12.50%
Wookey Jack – Black IPA – 8.30%
Union Jack – IPA – 7.50%
DBA – British Pale Ale – 5.00%
Pale 31 – Pale Ale – 4.90%
Firewheel Brewing Co – Rowlett, TX
Texas Pale Ale – Pale Ale – 6.00%
Special #1 Brown Ale – Brown Ale – 6.00%
Photon Blonde – Blonde Ale – 5.50%
Albino Pumpkin – Blonde Pumpkin Ale – 5.80%
Founders Brewing Co. – Grand Rapids, MI
KBS – Imperial Stout – 11.2%
Dirty Bastard – Scotch Ale – 8.50%
All Day IPA – IPA – 4.70%
Centennial IPA – IPA – 7.20%
Red's Rye PA – Pale – 6.60%
Four Corners Brewing Co – Dallas, TX
Super Bee – Saison – 7.00%
Local Buzz – Blonde Ale – 5.00%
Red's Roja – Amber – 6.20%
Block Party – Porter – 5.70%
Franconia Brewing Co – McKinney, TX
Double IPA – Imperial IPA – 7.03%
Wheat – Hefeweizen – 5.00%
Kolsch – Kolsch – 4.80%
Full Sail Brewing Co – Hood River, OR
Bourbon Barrel Aged Imperial Stout – Imperial Stout – 9.40%
Amber – Amber – 5.50%
LTD05 Vienna Lager – Vienna Lager – 5.60%
Goose Island Beer Company – Chicago, IL
Sofie – Saison – 6.50%
(312) – Wheat – 4.20%
Honkers – Bitter – 4.30%
Great Divide Brewing Co – Denver, CO
Espresso Oak Aged Yeti – Imperial Stout – 9.50%
Hercules – Imperial IPA – 10.00%
Old Ruffian – Barley Wine – 10.27%
Green Flash Brewing Co – San Deigo, CA
Silva Stout – Imperial Stout – 10.10%
Hop Oddysey – Black IPA – 7.20%
West Coast IPA – IPA – 7.30&
Harpoon Brewery – Boston, MA
UFO White – Witbier – 4.80%
Rich & Dan's Rye IPA – IPA – 6.90%
100 Barrel Series – Black IPA – 7.00%
Hops & Grain Brewing – Austin, TX
Common Denominator – Barrel Aged Blend – 9.00%
The One They Call Zoe – Pale Lager – 5.00%
Hop Dog – Imperial IPA – 8.00%
Lagunitas Brewing Co – Petaluma, CA
WTF – Brown Ale – 7.83%
IPA – IPA – 6.20%
Lakewood Brewing Co – Garland, TX
Bourbon Barrel Aged Temptress – Barrel Aged Sweet Stout – 9.10%
Brabo's Cut – Belgian Strong – 9.40%
Till & Toil – Saison – 6.30%
Lazy Magnolia Brewing Co – Kiln, MS
Jefferson Stout – Sweet Potato Stout – 5.00%
Southern Pecan – Pecan Brown Ale – 4.50%
Left Hand Brewing Co – Longmont, CO
Twin Sisters – Imperial IPA – 9.60%
Polestar Pils – Pilsner – 5.50%
Liefmans – Oudenaarde, Belgium
Goudenband – Sour – 8.00%
Martin House Brewing Co – Fort Worth, TX
Imperial Texas – Imperial Red – 8.00%
River House Saison – Saison – 6.50%
Maui Brewing Co – Maui, HI
Mana Wheat – Wheat – 5.50%
Coconut Porter – Porter – 6.00%
Aloha B'ak'tun – Spiced Ale – 7.00%
Moa Brewing Co. – Blenheim, New Zealand
Breakfast Beer – Fruit Beer – 5.50%
Imperial Stout – Imperial Stout – 10.20%
New Belgium Brewing Co – Fort Collins, CO
Hoppy Bock Lager – Bock – 6.50%
Shift Lager – Pale Lager – 5.00%
Rampant IPA – Imperial IPA – 8.50%
No Label Brewing Co. – Katy, TX
Don Jalapeno – Spiced Ale – 6.70%
El Hefe – Hefeweizen – 5.90%
Pale Horse – Pale – 6.00%
North Coast Brewing Co. – Fort Bragg, CA
Old Stock – Old Ale – 12.00%
Pranqster – Belgian Strong – 7.60%
Oskar Blues Brewery – Longmont, CO
Bourbon Barrel Aged Ten Fidy – Imperial Stout – 10.50%
Old Chub – Scotch Ale – 8.00%
Dale's – Pale Ale – 6.50%
Deviant Dale's – IPA – 8.00%
Pedernales Brewing Co. – Fredericksburg, TX
Hefeweizen – Hefeweizen – 6.00%
Texas Lager – Pale Lager – 5.00%
Peticolas Brewing Co. – Dallas, TX
Great Scot w/ Cocoa Beans – Scotch Ale – 6.80%
Velvet Hammer – Imperial Red – 9.00%
Royal Scandal – English Pale – 6.50%
Rahr & Sons Brewing – Fort Worth, TX – Beer Garden
Cheech – TBA
Chong – TBA
Blonde – Helles – 5.00%
Texas Red – Vienna Lager – 5.00%
Storm Cloud – IPA – 6.50%
Ugly Pug – Black Lager – 5.00%
Tenderfoot – Barley Wine – 11.50%
Barrel Aged Bucking Bock – Bock – 7.50%
Ranger Creek Brewing – San Antonio, TX
Strawberry Milk Stout – Milk Stout – 5.60%
Lucky Ol Son – Belgian Ale – 5.50%
OPA – Pale Ale – 5.80%
Real Ale Brewing Co. – Blanco, TX
Devil's Share – Barrel Aged Tripel – 8.10%
Fireman's #4 – Blonde Ale – 5.10%
Lost Gold IPA – IPA – 6.60%
Devil's Backbone – Tripel – 8.10%
4 Squared – Blonde Ale – 7.00%
Revolver Brewing Co – Granbury, TX
Blood and Honey – American Wheat – 7.00%
Bock – Bock – 6.50%
Sidewinder – Southwestern Pale – 6.00%
Saint Arnold Brewing Co – Houston, TX
Divine Reserve #13 – Quadrupel – 11.00%
Icon Blue – Black IPA – 7.00%
Sam Adams/Boston Beer Co – Boston, MA
Angry Orchard Apple Crisp – Cider – 5.00%
New World Tripel – Tripel – 10.00%
Griffin's Bow – Barrel Aged Barley Wine – 11.50%
Norse Legend – Sahti – 7.00%
Schneider – Kelheim, Germany
Edelweisse – Hefeweizen – 6.20%
Sierra Nevada Brewing Co. – Chico, CA
Pale – Pale Ale – 5.00%
Torpedo – IPA – 7.20%
Ovila Quad – Quadrupel – 10.40%
Bigfoot – Barley Wine – 9.60%
Blindfold – Black IPA – 7.40%
Sixpoint Brewery – Brooklyn, NY
Apollo – Kristalweizen – 5.20%
Sweet Action – Cream Ale – 5.20%
Resin – Imperial IPA – 9.10%
Southern Star Brewing Co – Conroe, TX
Old Potentate – Old Ale – 7.20%
Bombshell Blonde – Blonde Ale – 5.25%
Squatters Brew Pub – Salt Lake City, UT
Hell's Keep – Belgian Strong Ale – 7.75%
Outer Darkness – Imperial Stout – 10.50%
Hop Rising – Imperial IPA – 9.00%
Stone Brewing Co – Escondido, CA
16th Anniversary w/ Green Tea – Imperial IPA – 9.40%
Stone IPA – IPA – 6.90%
Ruination – Imperial IPA – 7.70%
Summit Brewing Co – St. Paul, MN
Oatmeal Stout – Oatmeal Stout – 5.10%
Saga IPA – IPA – 6.40%
Texian Brewing Co – Richmond, TX
Rallying Cry – Irish Red – 6.50%
First Stand – Belgian Ale – 5.30%
Broken Bridge – Dunkelweizen – 5.60%
Unibroue – Chambly, Quebec
La Fin du Monde – Tripel – 9.00%
Ephemere – Fruit Beer – 5.50%
Grand Reserve 17 – Belgian Strong Ale – 10.00%
Victory Brewing Co – Downingtown, PA
Moonglow – Weizen Bock – 8.70%
Summer Love – Blonde Ale – 5.50%
Prima Pils – Pilsner – 5.30%
Headwaters – Pale Ale – 5.20%
Wasatch Brew Pub – Park City, UT
Devistator – Doppelbock – 8.00%
Ghostrider – Wheat IPA – 6.00%
Apricot Hefe – Hefeweizen – 4.00%
Widmer Brothers – Portland, OR
2011 Brrrbon – Barrel Aged American Strong – 9.40%
2012 Brrrbon – Barrel Aged American Strong – 9.40%
Alchemy Pale – Pale Ale – 5.80%
Cider
Original Sin Cidery – New York, NY
Hard Cider – Cider – 6.00%
Newtown Pippin – Cider – 6.70%
Cherry Tree – Cider – 6.70%
Others Tagged With