R.I.P. Deftones Bassist Chi Cheng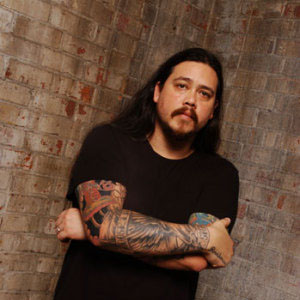 After a car accident in 2008 that left Deftones bassist Chi Cheng in a semi-conscious state, Cheng has died. The news, first reported by Billboard, comes from a statement released by Cheng's family, which said he was rushed to the emergency room at 3 a.m. Saturday morning where his heart then stopped. Cheng was 42.
Our dearest Family,
This is the hardest thing to write to you. Your love and heart and devotion to Chi was unconditional and amazing. I know that you will always remember him as a giant of a man on stage with a heart for every one of you. He was taken to the emegency room and at 3 am today his heart just suddenly stopped. He left this world with me singing songs he liked in his ear.
He fought the good fight.You stood by him sending love daily. He knew that he was very loved and never alone. I will write more later. I will be going through the oneloveforchi and any other information may not be reliable. If you have any stories or messages to share please send them to the onelove site. Please hold Mae and Ming and the siblings and especially Chi's son, Gabriel in your prayers. It is so hard to let go.
With great love and "Much Respect!" Mom J (and Chi)
Although the band has not released an official statement, Deftones frontman Chino Moreno simply wrote "Rest in peace Chi Cheng" on his Facebook.
Cheng, along with Moreno, drummer Abe Cunningham and guitarist Stephen Carpenter. Cheng appeared on all of the band's albums from its debut Adrenaline in 1994 through Saturday Night Wrist in 2006. The band released two albums since after recruiting new bassist Sergio Vega, Diamond Eyes and Koi No Yokan.
After Cheng's accident, his family set up a fund and documented his progress through the website One Love for Chi.
Got news tips for Paste? Email news@pastemagazine.com.