Beastie Boys to Write Memoir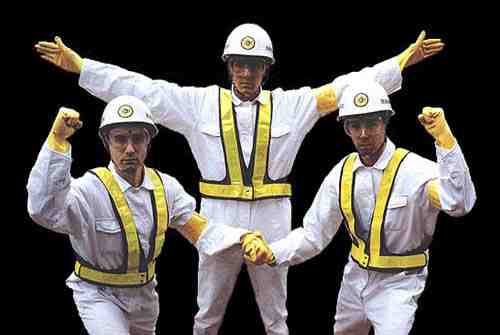 With so many veteran musicians releasing in-depth autobiographies these days, one would be forgiven for thinking that no proverbial rock in the music world has been left unturned. Yet, if there's any group whose story demands to be told, it is that of pioneering hip-hop group Beastie Boys.
According to the The New York Times, Michael Diamond (aka Mike D) and Adam Horovitz (aka Ad-Rock) have signed a deal with Spiegel & Grau, an imprint of Random House Publishing Group, to publish a book about their band's history.
In typical Beastie Boys style, the book will take a departure from the typical memoir format. The article goes on to say that the book will be edited by noted hip-hop journalist Sacha Jenkins as a kind of "loosely structured oral history." Besides testimony from Horovitz and Diamond, the book will feature contributions from other writers as well as a "strong visiual component."
The group's agent Luke Janklow said the book will be similar in style to Grand Royal, the Beasties' short-lived '90s magazine. Janklow has apparently been pushing the group to write a memoir for some time now. Only after the death of founding member Adam Yauch (aka MCA) from cancer last year did Horovitz and Diamond finally decided to go forward with the project.
"[Diamond and Horovitz are] interested in challenging the form and making the book a multidimensional experience," Julie Grau, the publisher of Spiegel & Grau said. "There is a kaleidoscopic frame of reference, and it asks a reader to keep up."
Got news tips for Paste? Email news@pastemagazine.com.
Others Tagged With