Dirty Beaches: Drifters/Love is the Devil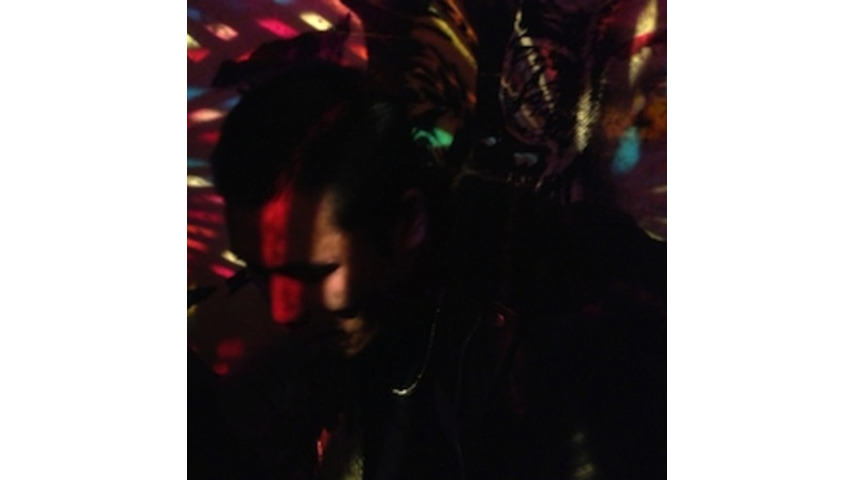 Two years ago, Alex Hungtai (a.k.a. Dirty Beaches) still had a day job. Last month, he was touring Russia and Europe and Southeast Asia in advance of the release of an ambitious double-album set. That's a remarkable shift in status in just two years, and it would be a proud accomplishment for nearly any performer, but for a purveyor of sounds as uncompromising and intense as Dirty Beaches', it's all the more notable. Even more notable? The fact that Drifters/Love is the Devil—the aforementioned double-album set—makes exactly zero concessions to Dirty Beaches' growing profile.
The Drifters section consists of eight tracks that find Hungtai continuing to scratch around in the raw, dark, Suicide-worshipping lo-fi of his earlier work. Reverb-drenched and profoundly emotionally disaffected, the interplay of driving, droney synths; relentlessly recycled rhythms; primal, distorted vocals and ghastly atmospherics continues to be mood music of the most dismal and splenetic sort. The last track of Drifters is "Landscapes in the Mist," an imprecise and foggy bit of wordless ambience that's exactly as focused as its title suggests, and it functions as the perfect segue into the Love is the Devil section, where Hungtai seems to abandon song-form altogether and gives into his most experimental tendencies.
These eight tracks are surprisingly beautiful—in a way that most previous Dirty Beaches work has only hinted at—and also haltingly abrasive. "Woman" is built upon an insistent and skull-piercing electronic modulation cycle, around which Hungtai drifts, dropping in tentative piano notes that seem to be searching for a structure that never materializes. "Like the Ocean We Part" is the closest this half of the record comes to resembling "songs," but that's only because it's on this cut that Hungtai's voice appears, grizzled and over-effected to incomprehensibility though it may be. The gloomy and beautiful tracks on Love is the Devil may be pointing a way forward for Dirty Beaches, they may have been conceived as a spiritual complement to Drifters, or they may just be a temporary detour; whatever their intent though, their presence is a welcome addition to the Dirty Beaches catalog.
Others Tagged With