Fox Unveils 2013-2014 TV Schedule
Network Vies for "Year-Round Programming"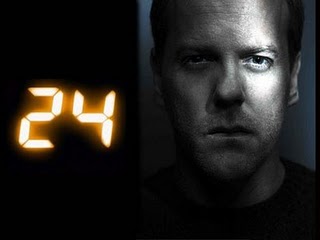 Looking to bounce back from their nearly 20 percent ratings drop in the coveted 18-49 demographic from last season, Fox has ordered nine new shows as part of its 2013-2014 schedule (via Entertainment Weekly).
The fall schedule will kick off with a season of Bones, which will start on Monday before being moved to Friday nights in late fall. It will later be replaced with Almost Human, a sci-fi cop procedural from J.J. Abrams and Fringe writer J.H. Wyman. The fall will also see the premiere of Sleepy Hollow, an updated version of the classic Washington Irving tale from Star Trek writers Alex Kurtzman and Roberto Orci, which will be replaced with the second season of The Following in the mid-season.
Tuesday, meanwhile, looks to be the network's big comedy block, with two new comedies from Seth MacFarlane (Dads) and Andy Samberg (Brooklyn Nine-Nine) taking the first hour while returning programs New Girl and The Mindy Project for the second.
Wednesday and Thursday will be dominated mostly by singing competitions—X Factor in the fall and American Idol in the midseason. The fifth season of Glee will air in the fall before taking a break midseason to make room for the Greg Kinnear vehicle Rakes. New comedy Enlisted will hit on Friday nights in late fall.
Yet to be scheduled are the network's two high-profile limited series events: the Matt Dillon-starring Wayward Pines, directed by M. Night Shyamalan, and the recently announced return of 24.
Fox Entertainment Chair Kevin Reilly cited the unorthodox scheduling as the network's attempt to move toward more year-round programming.
"This season we will take one step forward and break out of the confines of the traditional broadcast season," he is quoted as saying. "Our goal is virtually year-round original programming. We are not going to be confined to the traditional 24-order series. You will see shows that run 13, 15, 17 episodes. There will be no magic number. Shows will be scheduled throughout the year."
Fox's 2013-2014 Schedule
New shows are in bold
MONDAY
8-9 PM – Bones (fall) /Almost Human (late fall)
9-10 PM – Sleepy Hollow (new; fall) / The Following (midseason)
TUESDAY
8-8:30 PM – Dads
8:30-9 PM – Brooklyn Nine-Nine
9-9:30 PM – New Girl
9:30-10 PM – The Mindy Project
WEDNESDAY
8-10 PM – The X Factor (fall) /American Idol (midseason)
THURSDAY
8-9 PM – The X Factor Results (fall) / American Idol Results (midseason)
9-10 PM – Glee (fall) / Rake (midseason)
FRIDAY
8-9 PM – Junior Masterchef (fall)
9-10 PM – Sleepy Hollow encores (fall)
FRIDAY (SCHEDULED FOR LATE FALL)
8-9 PM – Bones (late fall)
9-9:30 PM – Raising Hope (late fall)
9:30-10 PM – Enlisted (late fall)
SATURDAY
7-10:30 PM – Fox Sports Saturday
11 PM-12:30 AM – Animation Domination
SUNDAY
7-7:30 PM – NFL Game (fall)
7-8 PM – The OT (fall)
8-8:30 PM – The Simpsons
8:30-9 PM – Bob's Burgers
9-9:30 PM – Family Guy
9:30-10 PM – American Dad
Got news tips for Paste? Email news@pastemagazine.com.
Others Tagged With