Lars von Trier Teases Nymphomaniac with Chapter Titles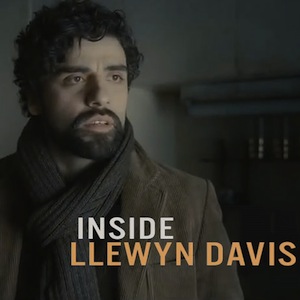 If you're looking for interviews, press junkets or any sort of media press for Lars von Trier's new film, you'll only find a limited amount in one specific place. The director is keeping quiet about all things Nymphomaniac, his new film due out this Christmas.
Earlier today, he released one press photo, a profile picture of himself with a piece of duct tape plastered over his mouth as if to say, "You won't hear another word from me," and the titles of eight chapters that are said to be the structure of his new project.
A press release said he will release a still and a short narrative of each chapter that "playfully unveils the multilayered universe of Nymphomaniac." Keeping up with the von Trier-ness of this whole situation, he plans on starting his own genre of movies, which he calls "digressionism," where the digression comes from the separation from the main topics and subjects we see in film now.
The film boasts a killer crew of actors including Willem Dafoe, Charlotte Gainsbourg, Stellan Skarsgard, Christian Slater, Shia LaBeouf and Uma Thurman.
The film's website notes that new information is to be released on June 28, so be sure to check back.
Nymphomaniac's Chapters
Chapter 1: The Compleat Anger
Chapter 2: Jerome
Chapter 3: Mrs. H
Chapter 4: Delirium
Chapter 5: The Little Organ School
Chapter 6: The Eastern & Western Church (The Silent Duck)
Chapter 7: The Mirror
Chapter 8: The Gun
Got news tips for Paste? Email news@pastemagazine.com.
Others Tagged With