Sweetwater Some Strange Black IPA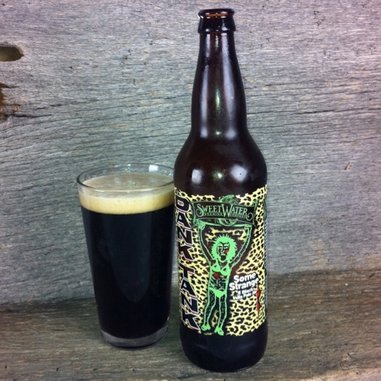 Part of Sweetwater Brewing Company's Dank Tank Series, Some Strange is an imperial black IPA weighing in at 10% ABV. This is a 22-oz. bomber you'll want to share with a friend.
Though this is a one-off release from the Atlanta brewery, it's part of a growing trend of breweries across America adding black IPAs to their lineups. Brewed with the dark malts normally associated with stouts and porters, black IPAs often use similar hops to their lighter brethren.
And it's the hops that first hit you when drinking Some Strange—Amarillo, Pacific Jade and Zythos in the brew, then dry-hopped with Falconer's Flight, Falconer's 7 C's and Topaz. With its high alcohol content, there's a boozy coffee-and-chocolate malt base to take the hop edge off, but that edge keeps putting up a fight until the sweet, smoky finish.
The combination of roastiness and hoppiness isn't for every palate, but Some Strange is the kind of bold experimentation that fits a limited series like Dank Tank.
Others Tagged With