The 10 Best Comics DC Currently Publishes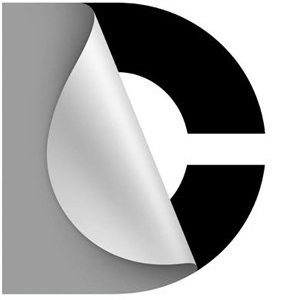 The comic medium had a lot to celebrate last weekend. Not only did Iron Man 3 usher in blockbuster season with our favorite exoskeletal superhero, but Saturday saw all of the major publishers unleash a metric ton of pro bono product on Free Comic Book Day. With all of these reminders of how fabulous the printed and digital panel can be, Paste decided to sit down and take inventory of the titles that make our Wednesday comic shop jaunts an addictive necessity.
After discussing our favorite Marvel Comics yesterday, we're shifting our attention to the other half of the Big Two to address the best books from DC. While the following list represents our favorite titles here at Paste, we'd love to hear what you've been enjoying in the comments below.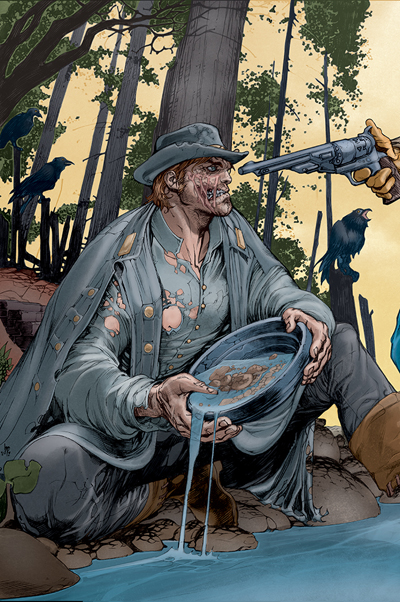 10. All-Star Western
Writers: Justin Gray, Jimmy Palmiotti
Artists: Moritat, Others
There's a leisurely sense of adventure and spontaneity that drives All-Star Western, which is odd considering that Jonah Hex is possibly one of the DCU's most humorless characters. For example, last month's issue #19 introduced the time-traveling goofball Booster Gold into the gritty mix, potentially setting up the title's upcoming shift to modern times as hinted at during C2E2. It's all in keeping with the colorful directions this title wanders into, as exemplified by Hex's past dalliances with the Wayne ancestors and Amadeus Arkham. But Justin Gray and Jimmy Palmiotti instill such a solid, unmovable foundation in their grizzled lead, that this title can experiment with as many left-field settings as it wants and still maintain its unmistakable identity. (Sean Edgar)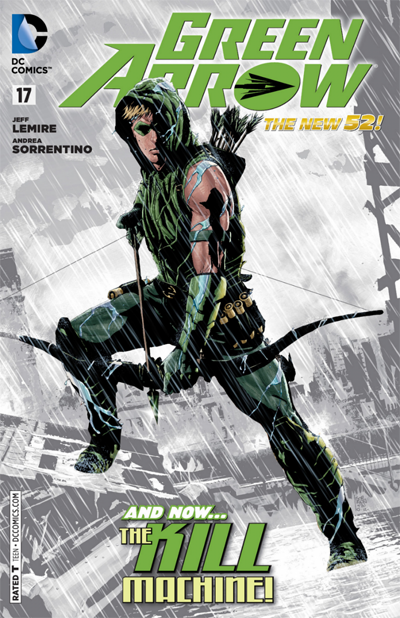 9. Green Arrow
Writer: Jeff Lemire
Artist: Andrea Sorrentino
And that's what we call a turnaround. After a lukewarm start in the New 52, Green Arrow has bounced back with style and substance under the stewardship of Jeff Lemire and Andrea Sorrentino. In three issues, the pair have laid the foundation of a crafty noir by knocking trust fund brat Oliver Queen from his skyscraper throne onto the street where he battles sociopathic archers. Lemire grounds his characters with the sensitivity and introspection that defines all of his work regardless of genre, but Sorrentino's heavy line work and Marcelo Maiolo's bold color choices really make this series fly. (Sean Edgar)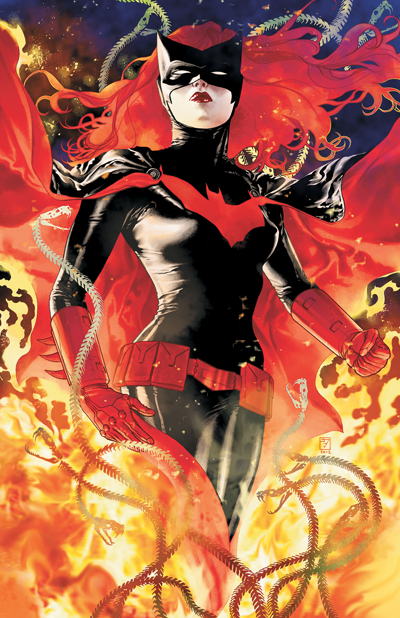 8. Batwoman
Writers: J.H. Williams III, W. Haden Blackman
Artists: J.H. Williams III, Trevor McCarthy, Others
Ambush Bug would probably be on this list if J.H. Williams III set his pencil to him. Williams' ingenious layouts and rich textures make any title shine, and Batwoman is still the belle of the ball compared to any other comic art available today. Fortunately, Williams and cowriter W. Haden Blackman have also created an absorbing lead in Kate Kane, a pioneering gay icon with a resilient spirit. While Batwoman's team-up with Wonder Woman to fight Lovecraftian monsters was an undeniable high point, the book has confidently maintained its quality with new penciller Trevor McCarthy and a new arc focusing on the looming government group, The D.E.O., led by the eerie Mr. Bones. (Sean Edgar)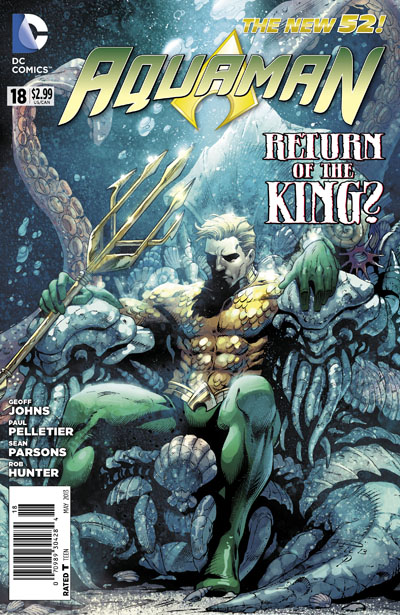 7. Aquaman
Writer: Geoff Johns
Artists: Paul Pelletier, Others
After resurrecting Barry Allen and Hal Jordan, Geoff Johns has become to discarded comic characters what Quentin Tarantino is to forgotten '70s actors. With the New 52 launch, Johns performed a different sort of resurrection — bringing glory and coolness back to a character who spent the past 40 years as little more than an easy punchline. Johns writes Aquaman (or Arthur Curry) as a deeply conflicted character, a man torn between his Atlantean allegiance and human heritage. If doubters still existed earlier this year, the exhilarating, action-packed storyline "Throne of Atlantis" shut them up. Moreover, Arthur's relationship with his wife Mera makes for one of the most amusing pairings in comics in quite some time. (Mark Rozeman)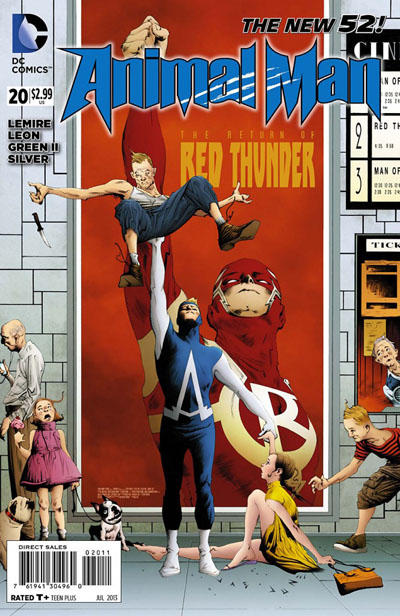 6. Animal Man
Writer: Jeff Lemire
Artists: Steve Pugh, Others
It's not easy to take on an obscure character that heavyweight Grant Morrison breathed life into during the '80s, but Jeff Lemire does a more than admirable job with his New 52 incarnation of Animal Man. Protagonist Buddy Baker draws his powers from — you probably guessed this already — the animals around him. He's an established hero/animal rights activist, nearly the opposite of his ultra-humble, almost embarrassing beginnings in Morrison's tale. 
But unlike so many other major superheroes, Buddy Baker's motives and well-being (and really his everything) hinges on his family. That's why his layover in the hellish realm of "Rotworld," the massive 18-issue Swamp Thing/Animal Man crossover arc, was so engaging yet emotionally draining, especially with the story's devastating fallout. Whether Baker's in superhero garb or street clothes, whether the issue is action-packed or a domestic crawl, you'll be equally engaged in the world Lemire's crafted, and that's more than anyone could have ever hoped for from a hero with a name as generic as "Animal Man." (Tyler Kane)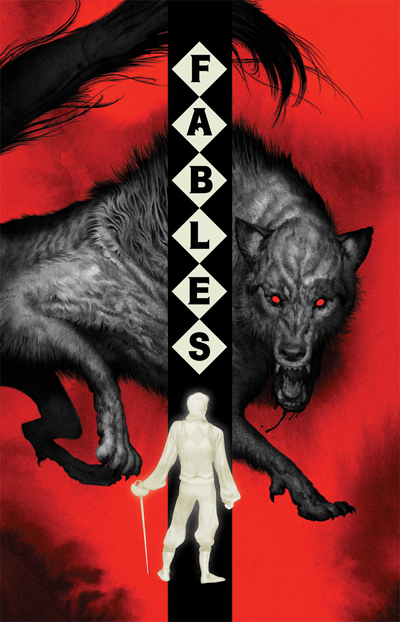 5. Fables
Writer: Bill Willingham
Artists: Mark Buckingham, Others
The characters who populate Fables are family at this point. Eleven years into Bill Willingham and Mark Buckingham's lavish serial about old European folklore icons assimilating into life outside of the storybook, it's hard to remember a time when Bigby, Snow, and the rest of the old Fabletown crew weren't growing alongside our own lives. It's this constant evolution and development that makes Vertigo's flagship title such a rarity in today's transient landscape. The current arc about an old flame returned to haunt Snow White taps into the best attributes of the series: a deep mythology, memorable villains, and a tenacious princess who takes more than an apple to bring down. Here's to another 128 issues. (Sean Edgar)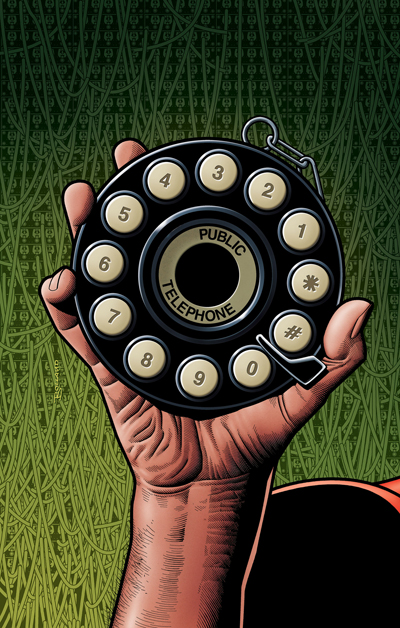 4. Dial H
Writer: China Mieville
Artist: Alberto Ponticelli
Dial H recalls Vertigo's prehistory, when the groundbreaking imprint's launch titles were still published with the DC logo and a "mature readers" disclaimer on the cover. That's not just because of the beautiful Brian Bolland covers — fantasy novelist China Mieville infuses a cult DC concept with big ideas that are sometimes crazy, sometimes unsettling, but always inventive and unexpected. If Dial H existed in 1991, it would be as beloved today as Grant Morrison's Doom Patrol or Peter Milligan's Shade, the Changing Man. (Garrett Martin)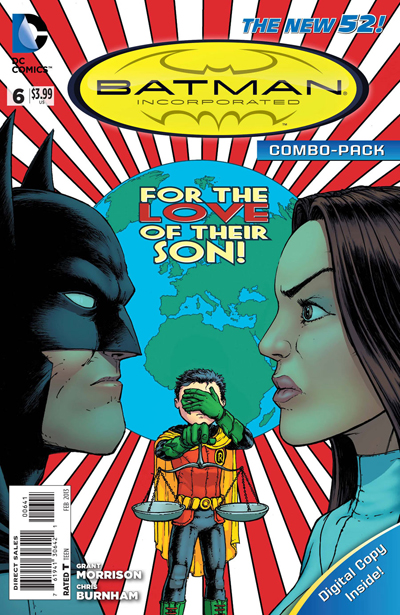 3. Batman, Incorporated
Writer: Grant Morrison
Artist: Chris Burnham
Grant Morrison introduced the best new addition to the Batman family in decades at the start of his epic run, but earlier this year he took Damian Wayne away from us in the pages of Batman, Incorporated #8. It's the emotional highpoint of Morrison's seven years of writing Batman, and although the hub-bub surrounding Damian's death was maybe a little maudlin, the issue itself handled the moment with both power and grace. Morrison's time with Batman hasn't been perfect, but the biggest kinks happened years ago (I'm pretty sure I've moved four times since that rough all-text issue). With Batman, Incorporated, he's wrapping up his story in style. (Garrett Martin)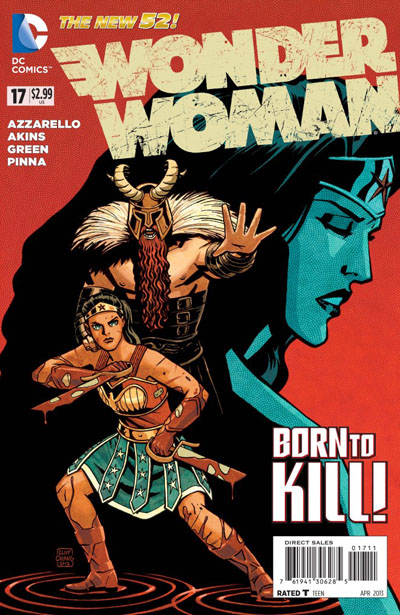 2. Wonder Woman
Writer: Brian Azzarello
Artists: Cliff Chiang, Tony Akins
Gail Simone's fantastic run on Wonder Woman in the late 2000s proved that Diana of the Amazons still had some life in her yet. Brian Azzarello's version of the character further proved that Wonder Woman is so much more than the token female member of The Justice League. In Azzarello's hands, Diana demonstrates the brooding intensity of Batman while retaining the lively spunk of Buffy Summers. Fans of Greek mythology will also get a grand kick out of Azzarello's incorporation of Zeus, Hermes, Hera and Poseidon into his storylines. Boasting one of the best supporting casts in the New 52 universe, Wonder Woman is a rip-roaringly fun adventure book that expertly mixes action with an ample amount of heart. (Mark Rozeman)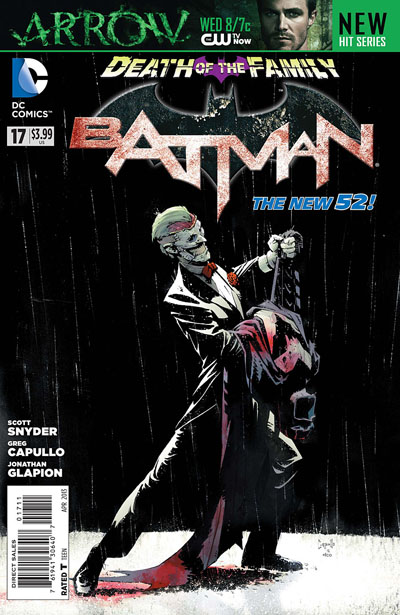 1. Batman
Writer: Scott Snyder
Artists: Greg Capullo, Others
Between "The Black Mirror" and "Night of the Owls" arcs, Scott Snyder has easily risen alongside the likes of Frank Miller, Denny O' Neil, Paul Dini, Jeph Loeb, and Grant Morrison as one of the all-time great Batman writers. And, so far, he shows no sign of slowing down. Whereas "Night of the Owls" brilliantly expanded upon the mythology of the Wayne family and Gotham, the fantastic "Death of the Family" arc took a trip down memory lane, with The Joker forcing Batman to relive notable moments from their past conflicts. With a current arc involving the shapeshifting Clayface and the new "Zero Year" storyline approaching, Snyder has made Batman the go-to series of The New 52. Like an enthralling TV show, each comic sucks you in and leaves you desperate for more upon finishing the last page. (Mark Rozeman)
Got news tips for Paste? Email news@pastemagazine.com.
Others Tagged With