Bloc Party's Indefinite Hiatus is Back On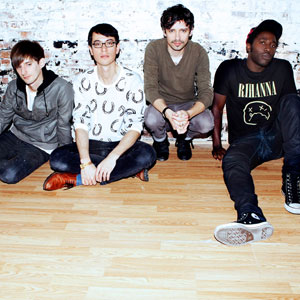 Bloc Party is calling things off…again.
The band's previous hiatus lasted from 2009 to 2011. The 2012 release of their fourth studio album, Four, signified a comeback for the British group. But now, guitarist Russell Lissack tells Postmedia News that the band will once again go their separate ways following their headlining set at Latitude Festival on July 19.
"Definitely after we finish the festivals in the summer we'll be taking some time off. At least six months, maybe a year maybe two years, it's hard to say," said Lissack. "Once we start taking time off people start doing their own thing. So once people start doing things then you'll start naturally extending how long we spend apart."
Lissack cited the band's "roller coaster"—and often toxic—relationship as the reason for this second hiatus.
"Maybe we'll play an amazing show and we'll be on a real high and then the next day some minor thing will happen and everyone hates each other," he said. The guitarist also remarked that the band's potentially final show at Latitude "seems like a nice way to wrap up this period in the band."
Before Bloc Party returns to indefinite hiatus status, the quartet will release an EP of new music that was recorded just before this final touring stretch. The group has been test driving some of their new stuff on tour, including a song called "Montreal," which you can listen to below.
Got news tips for Paste? Email news@pastemagazine.com.
Others Tagged With