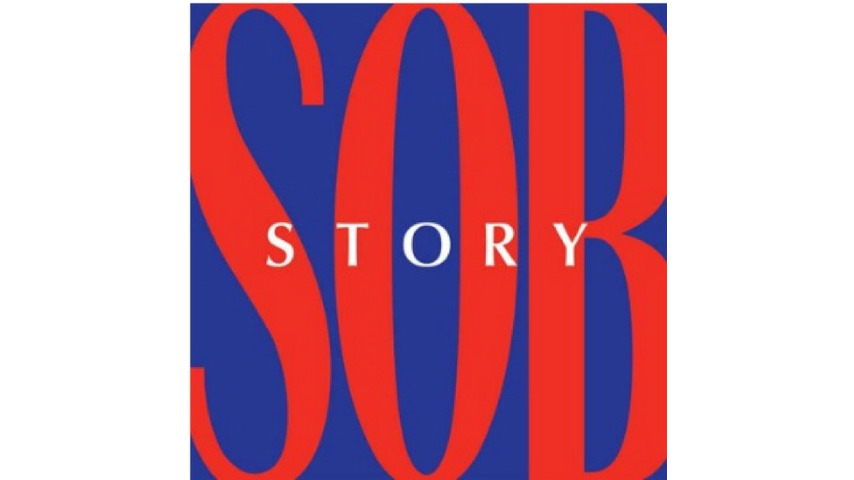 Chameleonic U.K. power-poppers Spectrals—the duo of brothers Louis and Will Jones—shed the slings and arrows siblinghood might present and focus on crafting some of the most heartfelt melodic pop since Big Star on their new LP, Sob Story. The notoriously prolific Louis, having released a slew of 7-inches and singles since he began the project alone in 2009, has beefed up the production, ramped up the heartache and asked us all to come along to feel terrible and wonderful about life all at once.
We begin the journey with "Let Me Cave In," ostensibly a lovelorn compromise set to buzzing, harmony-rich minor chords detailing the annals of a derailing relationship. Louis sings, "At some point I will have to grow… Within a year if I don't have enough for a wedding ring, let me cave in." The hazy sentiment is supplanted by an honest urgency thanks to Louis' matured vocal croons. Throughout Sob Story, Louis maintains an effortless swagger, mapping out the farther corners of despair and heartbreak, even while holding on to shreds of hope thanks to more than a fair share of upswing hooks and bar-band joie de vivre.
Country and rockabilly-ish tendencies abound, as first evidenced on "A Heartbeat Behind," where a honky-tonk shuffle hunts down spooky lead guitars and rollicking roadhouse licks. Lines like, "I've been a heartbeat behind for most of my life" are sung with the type of attention to cadence given by the Lowes and Costellos of the world and underline the band's comfort in shape-shifting through genres and stamping their own imprint along the way. Emphasis on working in the pocket is stressed, as are great bridges with hand claps and chunky chord hammers that make you feel good during cursory listens, and somewhat demolished after being subjected to them repeatedly. On Sob Story, you can't have the sweet without the sour.
None of the songs touch the mod shuffle of the title track though. "Sob Story" lives up to its name with Louis' velvet-gravel vox penetrating a lap-steel serenade. Other standout tracks include the Ramones-ish "Milky Way" and the intricately arranged Cheap Trick rocker "Limousine." This ought to be the album that launches Spectrals out of the expanses of the insider underground. And if it doesn't, it's still one of the best records of 2013.
Others Tagged With