Arcade Fire, Bon Iver, Lou Reed, David Byrne, More to Cover Peter Gabriel
Cover compilation And I'll Scratch Yours due out Sept. 23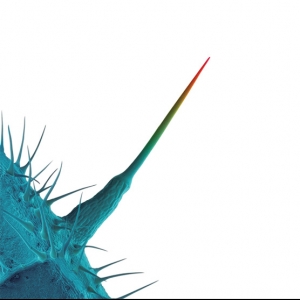 Three years ago, Peter Gabriel covered songs from artists like Arcade Fire and Neil Young on 2010's Scratch My Back. Now, many of those artists are returning the favor on the follow-up album And I'll Scratch Yours.
"Rather than make a traditional covers record, I thought it would be much more fun to create a new type of project in which artists communicated with each other and swapped a song for a song, i.e. you do one of mine and I'll do one of yours, hence the title – Scratch My Back – And I'll Scratch Yours," Gabriel said on his website.
And I'll Scratch Yours is a compilation of covers of Gabriel's work featuring Arcade Fire, Bon Iver, David Byrne, Lou Reed, Elbow, Brian Eno, Regina Spektor, Stephin Merritt (The Magnetic Fields), Paul Simon and Randy Newman—all of whom were covered on the previous release. However, not all of Scratch My Back's artists appear on the sister album. Joseph Arthur and Feist were brought in to fill the places of Radiohead and Neil Young, who were unable to record.
The album will be available in two versions: Scratch My Back/And I'll Scratch Yours, both sides of the song-swap project together in one place, and And I'll Scratch Yours, a stand-alone version of Gabriel covers.
And I'll Scratch Yours will be out Sept. 23 via Real World. The album is also available for pre-order now.
And I'll Scratch Yours Tracklist:
1. "I Don't Remember" – David Byrne
2. "Come Talk to Me" – Bon Iver
3. "Blood of Eden" – Regina Spektor
4. "Not One of Us" – Stephin Merritt
5. "Shock the Monkey" – Joseph Arthur
6. "Big Time" – Randy Newman
7. "Games Without Frontiers" – Arcade Fire
8. "Mercy Street" – Elbow
9. "Mother of Violence" – Brian Eno
10. "Don't Give Up" – Feist [ft. Timber Timbre]
11. "Solsbury Hill" – Lou Reed
12. "Biko" – Paul Simon
Got news tips for Paste? Email news@pastemagazine.com.
Others Tagged With