DIIVing In: An Interview With Zachary Cole Smith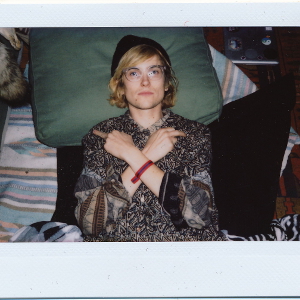 DIIV has been making headlines for the past year for many reasons. Whether it be the band's outcry against SXSW, frontman Zachary Cole Smith's foray into the fashion world or highly publicized relationships and tour cancellations—chances are you've seen the name DIIV being tossed around for a variety of reasons. But when you toss all of the publicity stories aside, you get a swiftly rising band that's set to revive guitar rock for the masses.
Last year's Oshin was the band's critically acclaimed debut that showcased Smith's subtle, nuanced approach to songwriting. Now, after canceling a European tour, the band is setting their sights towards a second LP.
DIIV recently sat down for an interview that touches upon the intensity of live shows, the necessity (or lack thereof) of a producer and some of the influences for DIIV's upcoming second album. Watch the interview, along with a performance of "Human," below.
Others Tagged With