Charlie Kaufman Might Write Slaughterhouse-Five Screenplay for Guillermo del Toro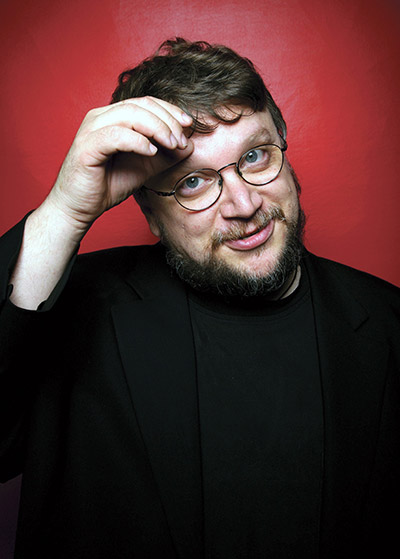 Although Guillermo del Toro's Pacific Rim hasn't hit theaters yet, the busy director already has his eye on many upcoming projects.
Along with a TV adaptation of his novel series The Strain and a Justice League Dark film, he'll also get working on his next horror film, Crimson Peak, in 2014 with Mia Wasikowska and Benedict Cumberbatch. And del Toro told the Daily Telegraph he has his sights on the Star Trek villain for another project—"a new film version of Frankenstein."
Cumberbatch already has experience playing both Dr. Victor Frankenstein and the monster in Danny Boyle's stage version last year but, though del Toro is eager to get it off the ground, his Frankenstein remake has been in the works for quite some time. However, with a Frankenstein (starring Daniel Radcliffe) already secured for Fox, Universal could choose to resurrect Mary Shelley's creature.
And moving right along, del Toro is apparently working with Charlie Kaufman to pen a script for a big screen take on Kurt Vonnegut's Slaughterhouse-Five.
"Charlie [Kaufman] and I talked for about an hour-and-a-half and came up with a perfect way of doing the book," he said. "I love the idea of the Tralfamadorians [the aliens of 'Slaughterhouse-Five'] — to be 'unstuck in time,' where everything is happening at the same time. And that's what I want to do. It's just a catch-22. The studio will make it when it's my next movie, but how can I commit to it being my next movie until there's a screenplay? Charlie Kaufman is a very expensive writer!" He later added "I'll work it out."
The Pan's Labyrinth visionary also has two other stalled ventures: a dark stop-motion Pinocchio and an adaptation of H.P. Lovecraft's At the Mountains of Madness.
Del Toro's Pacific Rim hits theaters Friday.
(via IndieWire)
Got news tips for Paste? Email news@pastemagazine.com.
Others Tagged With