Hunx and His Punx: Street Punk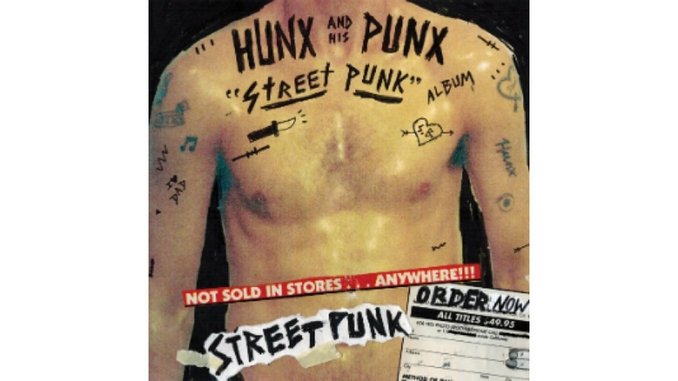 Seth Bogart—aka Hunx—has spent the past few years cranking out the kind of pop jams that are made for summer: Dingy enough for punk rockers, sassy enough for those with a skewed sense of humor and catchy enough for everybody. The former hairdresser took a style of music that has become rote and by-the-numbers in recent years and dropped some fucking personality on it.
Hunx, along with His Punx—which through the years have included an assortment of female musicians, whose backing vocals were the backbone of his pop ditties—reveled in girl-group sweetness just like the Ramones and Blondie did in the late-'70s. It was a little dangerous, but mostly fun. And 2011's Too Young to Be in Love captured it perfectly in the present—classic bubblegum cranked high, with lyrics of love, sadness and social anxiety from the point of view of a gay man.
The East Bay band's latest album, Street Punk, sounds like its name implies. Gone are the more jubilant singalongs, which are replaced with balls-out rawkers. Oh, Bogart is still smirking throughout, but these songs are more mosh, less sock-hop. The album opens with a pair of bulldozers in "Bad Skin" and "Everyone's a Pussy (Fuck You Dude)," the latter of which repeatedly socks you in the face for 32 seconds.
Things get bouncier as the record goes on, but not much. In fact, only "Mud In Your Eyes" and "It's Not Easy" resemble the sweeter Punx of yore. Bogart's vocals are torched throughout, especially on "Don't Call Me Fabulous," which says, "fuck it!" to melody and includes some equally gnarly screaming from remaining band member Shannon Shaw (also of Shannon and the Clams). And their cover of the Beastie Boys' "Egg Raid on Mojo" is just as spazzy and loose as the original.
Street Punk feels like more a product of the band's East Bay home. You'll hear more of the 924 Gilman Street punk raucous of bands like Op Ivy, Blatz and Black Fork on these dozen cuts. And that's a great thing. This is punk rock for 2013, and it's still fabulous.
Others Tagged With