Peanuts Characters Getting 3D Revamp in Upcoming Movie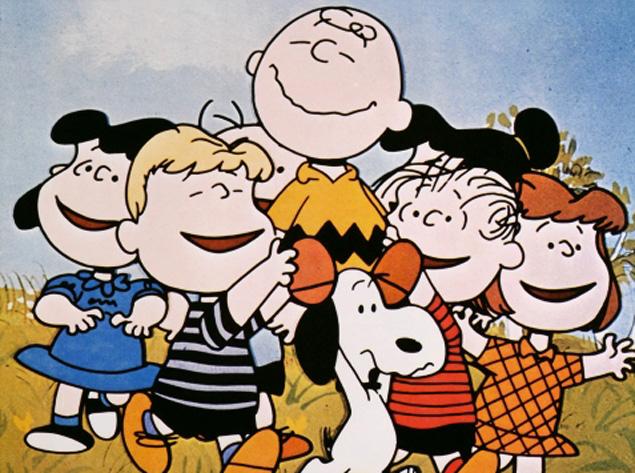 Charlie Brown, Lucy, Snoopy, Linus and the rest of Charles Schulz's Peanuts comic strip gang are headed to the big screen in 2015, coinciding with the 50th anniversary of A Charlie Brown Christmas and the 65th anniversary of the comic strip. But, whereas the popular comics and TV special were hand-drawn in Schulz's charming cartoon style, the new theatrical release will feature updated 3D and CG animation.
The film is being crafted by Fox Animation's Blue Sky Studios, the team behind the Ice Age franchise and Horton Hears a Who. EW spoke to Andrew Farago, curator of the Cartoon Art Museum in San Francisco, about the upcoming Peanuts reboot and whether Blue Sky's CG treatment will work for the project.
"When you're translating a work to another medium, I think creators feel a need to make sure that old and new fans get an experience they can't get otherwise," Farago said. "If you've got a 2D comic strip that you can turn into a live-action movie or render in CG animation, it's fun to see something that looks completely different than the source material."
"I love the Fleischer Studios Popeye cartoons from the 1930s and 1940s, but getting Jules Feiffer to write a screenplay for a Robert Altman-directed film with Shelley Duvall as Olive Oyl? How could you pass up an opportunity like that?" he added. "With something like Peanuts that's so near and dear to so many of us, I'd almost rather see a radical departure like this, since it will draw fewer direct comparisons to the comic strip."
The film hits cinemas on Nov. 25, 2015, and will be directed by Steve Martino (Ice Age: Continental Drift, Horton Hears a Who!). Bryan Schulz, Craig Schulz and Cornelius Uliano are listed as writers and producers.
Got news tips for Paste? Email news@pastemagazine.com.
Others Tagged With