Radiohead's Manager Speaks Out in Support of Spotify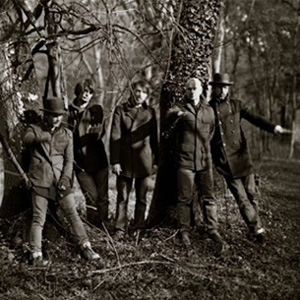 The past 24 hours have been a seemingly endless stream of input from various artists on their stance on Spotify. Nigel Godrich went on a Twitter tirade about the unfair business practices of the digital music service, claiming that the Spotify model "massively favors the larger companies with big catalogues," thus leaving the newer artists out to dry. Despite Atoms for Peace, Thom Yorke and Nigel Godrich pulling their music from Spotify, almost all of Radiohead's work remains (with the exception of In Rainbows).
As The Line Of Best Fit reports, Brian Message, co-manager of Radiohead recently spoke to BBC and said Spotify is a good way for fans and artists to engage. Message goes on to state that:
"As a manager of Thom I obviously sit up and take note when he says, 'Listen guys we need to look at how this works.' It's a healthy debate that's going on right now. He's rightly asking the question of, 'What's in this for new music and new artists?' I think we're all debating this. [But] as the model gets bigger I think we'll find a place where artists and managers and all creators can all receive what they regard as equitable remuneration."

"It's not black and white, it's a complicated area. There's been over 20 attempted reviews of Copyright and how it operates in the internet era, and there's been no satisfactory solution to it. The bottom line is, technology is here to stay, and evolution of technology is always going to go on. It's up to me as a manager to work with the likes of Spotify and other streaming services to best facilitate how we monetise those [platforms] for the artists we represent. It's not easy but it's great to have the dialogue."
Nigel Godrich swiftly responded to Message's statement on Twitter by stating "He has shares in the company. Maybe that has something to do with it." Godrich shortly followed up with a pseudo-retraction, "actually.. he may not. But it wouldn't surprise me ;)"
Regardless of where managers or collaborators stand, Nigel Godrich and Thom Yorke have achieved exactly what they hoped to by creating a dialogue about this new means of obtaining music. For those interested in hearing the entirety of Brian Message's BBC interview, you can stream it below.
Got news tips for Paste? Email news@pastemagazine.com.
Others Tagged With