Robert Pollard: Honey Locust Honky Tonk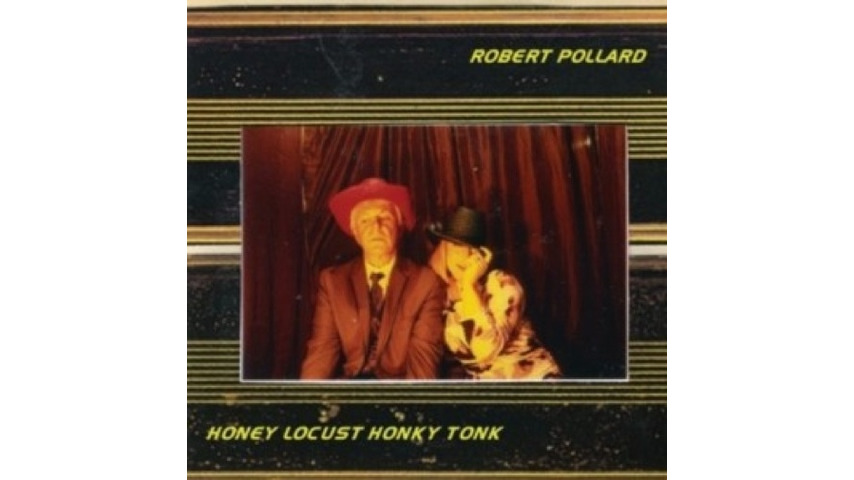 Do a lot of people make it to 19 solo releases? What about while also boasting about elevendy billion group efforts? Robert Pollard is one intriguing, totally insane dude.
Today he offers his 19th stag record, Honey Locust Honky Tonk. According to Rolling Stone, Pollard considers it "a mock country album even though it's not country." Because I know this man is a genius, I won't argue.
It definitely employs some classical country elements in the ground it covers. Single "I Killed A Man Who Looks Like You" hums with sunset acoustic guitar, sinister in prose. "Circus Green Machine" scatters imaginary, shining coins by the stack with laundry list-style lyrics. There's a quiet outlaw vibe about Honey.
The album packs a hefty 17-song tracklist into a relatively succinct play time. Pollard builds it in a very purposeful way—one that could sidetrack the casual listener. If Honey was a backyard bonfire, the final fourth of it would be the kindling. These songs crackle sustaining life beneath the heavy branches waiting to burn, too. "It Disappears In The Least Likely Hands (We May Never Not Know)" summons the greatness of '94-era GBV with fine echo effect use and slacker pedal effects. "Shielding Whatever Needs You" cries out in well-played second-person storytelling. Although ebbing demure light, they're buried deep. Pollard doesn't want you to know the glow unless you're willing to wait.
So just wait.
Others Tagged With