The 10 Coolest Announcements at Comic-Con International 2013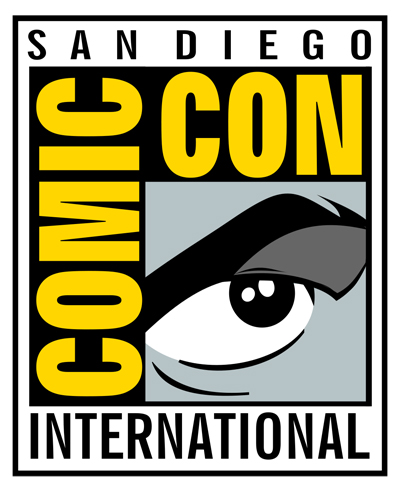 The homemade polyester costumes may still be cooling from the pop culture parade that took place last weekend at Comic-Con International: San Diego 2013, but Paste sorted through the tidal wave of news that stood front and center at this year's mass exhibit. Like previous outings, the big publishers, film studios, and TV networks occupied much of the the square footage at the San Diego Convention Center — one tweet from an esteemed industry vet even declared that comic publishers avoided big reveals as they're commonly eclipsed by vying multimedia giants. That said, the comics crowd still unleashed a slew of new developments that stood apart in the din of triple-A celebrities and sizzle reels. Here's the news, across all platforms, that made Paste the most excited for the next year of panels, pictures, and plot.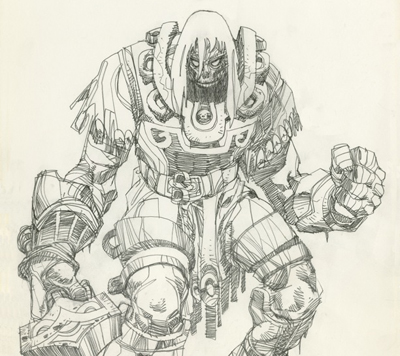 10. Walt Simonson Returns to Thor for New Creator-Owned Series
In the '80s, artist/writer Walt Simonson was the driving creative force behind what many comic fans consider the quintessential version of Marvel's Thor. Now, according to IDW Publishing, Simonson will return to write for the Norse God of Thunder, albeit in a very different capacity. On its Friday panel, the company announced the publication of Ragnarök, a new creator-owned project from Simonson based on the stories and characters of Norse mythology. And while Thor may serve as the comic's official protagonist, Simonson promises a version of the character much different from his Marvel counterpart. "It's a different world and a different time," Simonson said in an interview with Comic Book Resources. "My Thor is almost a raging god, so it's quite different from the Marvel character in vastly different circumstances." (MR)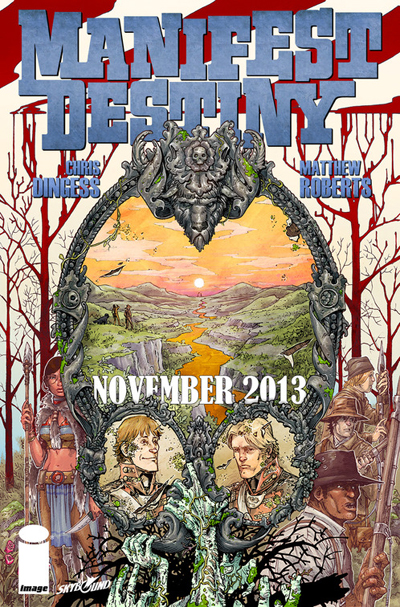 9. Image's Skybound Imprint Expands with Manifest Destiny and Dead Body Road
Robert Kirkman may be better known as the mastermind behind the engulfing Walking Dead franchise, but he's also helped cultivate a rich corner of Image Comics (where he's been a partner since 2008) via his Skybound Entertainment imprint. The studio has produced some fantastic reads, ranging from its first offering Witch Doctor to the recent haunted house noir Ghosted. The imprint's panel announced two new series: Manifest Destiny by Chris Dingess and Matthew Roberts recasts high school history heroes Lewis & Clark as monster-hunting government agents, while Dead Body Road by Justin Jordan and Matteo Scalera presents a grindhouse western about an ex-cop avenging his wife's death. Image has shown its devotion to capturing genre-spanning tales outside the superhero club and it's paid off; though these announcements might not receive excessive press or hype, these are the properties that will blaze headlines at future cons. And just look at that gorgeous cover art. (SE)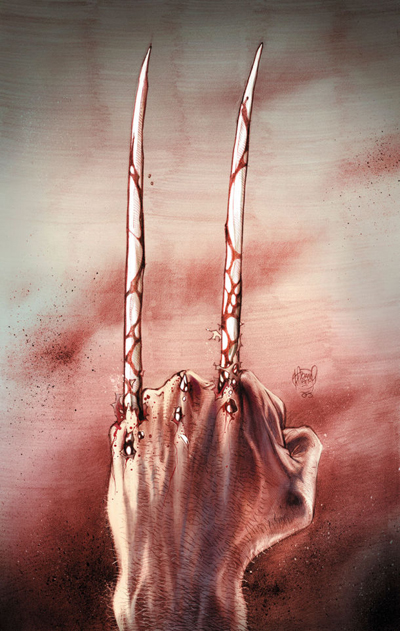 8. Wolverine's Origin Continues
During the Cup O' Joe panel, Marvel announced a sequel to Paul Jenkins and Andy Kubert's 2001 miniseries, Wolverine: Origin, which revealed the birth of one of the most popular superheroes in fiction. More Emily Bronte than Brian Michael Bendis, the original rustic period piece told the story of a frail adolescent heir named James Howlett who pops some ferocious claws and runs off with a pack of wolves after slaughtering his (possible) father. The sequel — Origin II — will continue the feral adventures of the young aristocrat turned killing machine. It's unfortunate that Jenkins won't be returning to write; his Inhumans maxiseries is arguably one of the best narratives to come from the publisher and the first Origin volume was a refreshing take on a tired character. But new scribe Kieron Gillen has been doing an admirable job on Young Avengers and penciller Andy Kubert is back with his textured pencils and lush landscapes. Let the snikting commence. (SE)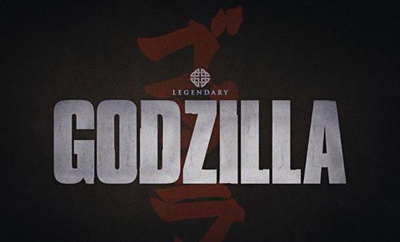 7. Gareth Edwards Resurects Godzilla
Hollywood has been struggling with its Apocalypse fetish of late: the Will Smith vehicle After Earth sank on its opening weekend while Guillermo del Toro's Pacific Rim didn't quite make the monster mash splash its scope hinted at. Warner Bros and Legendary Pictures continue to pour on the bombast for their upcoming Godzilla film and its second Comic-Con outing, though. The studio took over a warehouse in the Gaslamp Quarter where visitors traveled through an interactive Tokyo replication (with real actors) ending with a viewing of snippets from the upcoming film. That's fantastic marketing, but the real reason Paste is counting the Geiger counter on this movie is the involvement of director Gareth Edwards. The former visual effects wiz turned the low-budget sci-fi fantasy Monsters into an emotional tour de force, whose destruction was only matched by its deep characterization and disarming ending. Godzilla stars Bryan Cranston and Elizabeth Olsen told attendees that the shoot felt little like that of a big budget crowd pleaser, with Edwards defining the film as a "passion project." It looks like that passion will thankfully transcend colossal CGI bugs and lizards punching each other in the face when it approaches the big screen this May. (SE)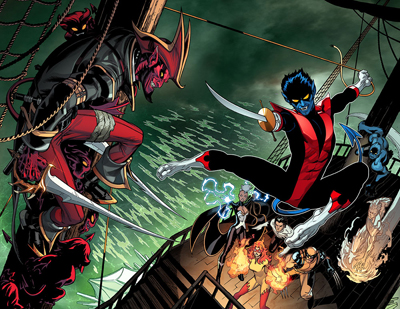 6. Nightcrawler Returns in Amazing X-Men from Jason Aaron and Ed McGuinness
In the world of comics, no one really stays dead. Back in 2010, X-Men readers found themselves mourning the death of Nightcrawler, a classic staple of the school for gifted youngsters who died heroically during the events of the "Second Coming" crossover. Sad as it may have been, veteran readers knew very well you couldn't keep everyone's favorite dashing elf down for long. During an X-Men panel at Comic-Con, writer Jason Aaron and artist Ed McGuinness announced that they will release a new X-book, Amazing X-Men, in November. Following the events of the "Battle of the Atom" storyline, the series will feature — you guessed it — the resurrection of everyone's favorite furry, blue friend (not counting Beast, of course). Though details are still vague, the new team will also tentatively include Iceman, Storm, Northstar and Firestar. (MR)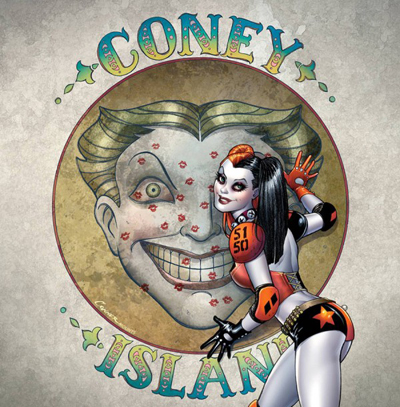 5. Harley Quinn Receives Her Own Solo Series
Since her introduction to the DC Universe via Batman: The Animated Series, Harley Quinn — The Joker's psychotic and sexy right-hand woman — has become a fan favorite whose popularity was strong enough to warrant inclusion in official Batman comics. Now, in a demonstration of the character's legacy, husband-and-wife team Jimmy Palmiotti and Amanda Conner are set to launch a solo Harley Quinn series. According to Palmiotti, the book will "focus on Harley and her life, where she lives and how she functions, as well as her motivations and solo adventures." (MR)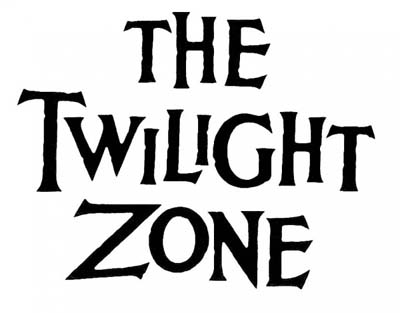 4. J. Michael Straczynski Helms Twilight Zone Comic Series
Years after its initial airdate in the late '50s and early '60s, The Twilight Zone remains a cornerstone in the development of American television. It was a place where some of the best and brightest writers — as well as numerous up-and-coming stars — would congregate each week to tell stories that would terrify, entertain, and even move audiences. Now, that program is set to live on in comic-book form. Dynamite announced that it had sealed a deal with CBS Consumer Products to bring on legendary scribe J. Michael Straczynski to develop and write a comic based on the classic show. Straczynski certainly has the experience, having written for the rebooted version of the show in the '80s. In terms of structure, the press release states that the initial plan is for "three four-issue arcs that are connected by theme, character and location." (MR)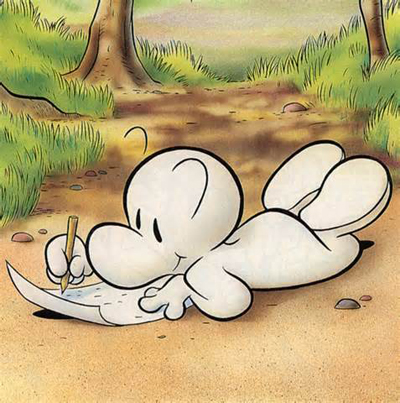 3. Jeff Smith Returns to Bone
Jeff Smith is a busy guy. Not only are his comics Bone and RASL making slow but steady progress toward new film translations, but the acclaimed cartoonist also recently announced Tüki Save the Humans, a mythological adventure that will exclusively debut on Boneville.com. So it was more than a tad surprising when Smith announced that he's returning to the Bone world he spent years honing. Unlike relatively recent Bone collaborations with writer Tom Sniegoski, this non-sequel venture with publisher Scholastic will solely feature Smith as writer and artist. Get ready for more stupid, stupid rat creatures and enchanting whimsy from one of the most beloved cartoon epics in print. (SE)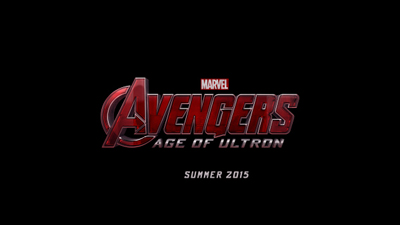 2. New Avengers Sequel Titled "Age of Ultron"
The moment Joss Whedon took the Hall H stage for the final moments of the already-incredible Marvel panel, the crowd knew that something special was coming. Even so, few could have predicted the pandemonium that would be unleashed after Whedon presented a brief teaser that concluded with a very special subtitle: "Age of Ultron." Whedon has since clarified that the plot for the new Avengers film will not be based on Brian Michael Bendis' highly-polarizing event series of the same name. Still, comic book fans can rejoice in the knowledge that the Marvel Universe's most diabolical artificial intelligence is finally set to make its debut on the big screen. (MR)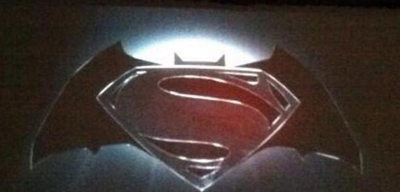 1. Batman Vs. Superman in Man of Steel 2…and maybe The Dark Knight Returns (but probably not)
At the end of Warner Bros/Legendary Pictures' panel, Man of Steel actor Harry Lennix recited the following lines: "I want you to remember, Clark, in all the years to come, in all your most private moments, I want you to remember my hand at your throat. I want you to remember the one man who beat you." And lo and behold these words became the official headline of Comic-Con International 2013. Dialogue from Frank Miller's revolutionary 1986 series The Dark Knight Returns, the speech announced DC's first step into a consolidated film universe where Superman and Batman will trade blows in the 2015 sequel Man of Steel 2. Zack Snyder will return to direct a screenplay by David Goyer, who also co-wrote the Batman trilogy and Man of Steel. Producer Christopher Nolan will also return with the original MoS cast of Henry Cavill, Amy Adams, Laurence Fishburne, and Diane Lane. Snyder clarified that he wouldn't be filming a direct adaptation of The Dark Knight Returns, but Paste can still dream. No word on who will play Batman, but The Hollywood Reporter also hinted at potential releases for a Flash film in 2016 and a final Justice League picture in 2017. (SE)
Got news tips for Paste? Email news@pastemagazine.com.