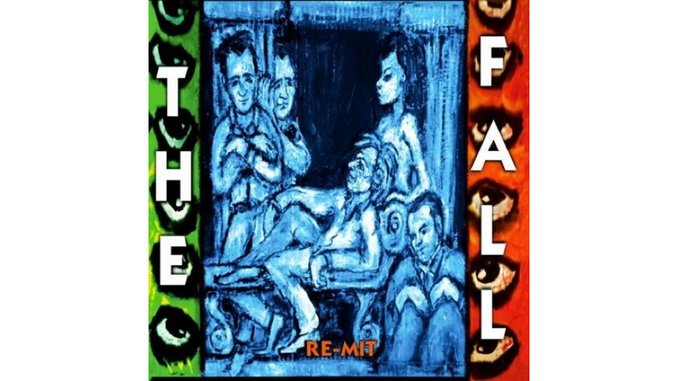 The compulsion is to compare the 2013 version of The Fall with the classic lineups from the '70s and '80s. But that kind of thinking is being terribly unfair both to the people backing up Mark E. Smith now and those that served under the irascible singer in the band's most beloved era.
Because in case you didn't know already, Smith is the only permanent member of The Fall. The current quartet of players (Smith's wife Elena Polou on keyboards, bassist Dave Spurr, guitarist Peter Greenway and drummer Keiron Melling) backing has been with Smith for the longest continuous stretch of any lineup. That would be a grand total of six years out of the 37 that the band has been in existence.
With this fluctuating lineup, Smith has proven chameleonic. When his wife Brix E. Smith joined in 1983, the singer turned out his most pop-like lyrical creations. In the '90s, Dave Bush injected an electronic dance element that felt strangely good butting up against Smith's caustic sprechgesang vocals.
Over these last six years, The Fall has relied on a sturdy garage pop by way of krautrock sound, led primarily by Greenway's churning rhythms and sweetened just so by Polou's synthesized flutters. Smith responded by letting his id fly free. How else to describe his ranting about Nate from Gossip Girl on 2011's Ersatz GB, or his vocal attack throughout much of Re-Mit?
Smith sounds wonderfully unhinged, and comfortable with leaving in every wordless grunt, stutter and phlegmy rattle untouched. On "No Respects Rev.," he lets the last syllable of every line stretch out much longer than they need to, but the effect is weirdly invigorating.
When he does go for clarity, he feels like the frontman of yore. The hazy seaside vacation memories of "Loadstones" are comfortably poignant ("We walked the path/far from the tower/A light sea breeze"), and he seems to throw LCD Soundsystem's James Murphy under the bus on "Irish" ("James Murphy is their chief/they show their bollocks when they eat").
You may also detect a strain of nostalgia in this, the 30th Fall album, but nostalgia a la Smith, replete with regrets about drug use, the bleeding skin of his brother and pieces of the "daft history books" that the singer said he is a fan of.
Combine all of the above with the strange interstitial bits of dada-ist poetry and unfortunate freeform jams that pepper Re-Mit, and nothing about this album makes a lick of sense. If you're a longtime obsessive fan of the group (and really there is no other kind), though, you don't really care if it does. Like fellow prolific weirdo Jandek, it's enough that Smith is still out there spouting off against all odds.
Others Tagged With