Van Dyke Parks: Songs Cycled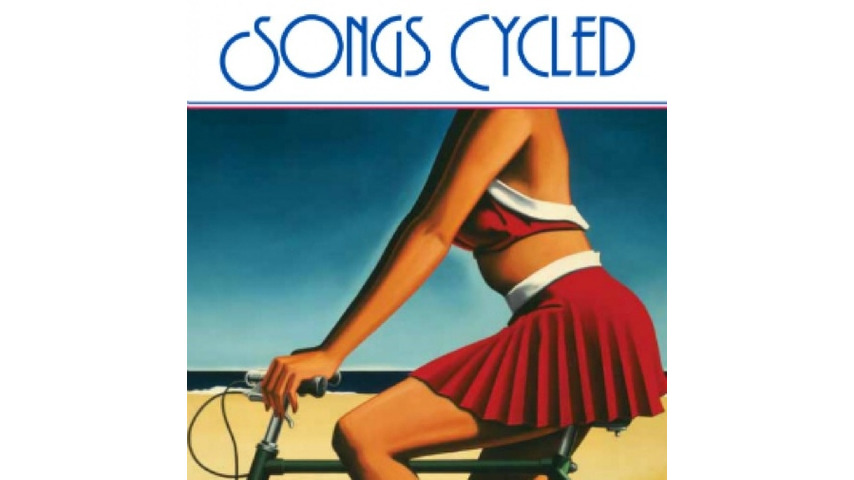 With a nod to his wonderfully eclectic 1968 debut Song Cycle, legendary arranger/songwriter/producer Van Dyke Parks returns with the postcards from everywhere, Songs Cycled. Whether it's the bucolic Americana of classic '40s and '50s musicals that permeates "Sassafras," the steel drum and marimba Caribbeanality of "Aqua" or the accordion-dusted bit of rippling piano of "All the Golden," the influences are vast and the instrumentation designed to evoke mood, region and an intense musicality.
Parks, who most recently has collaborated with Silverchair and harpist/folkie Joanna Newsom, is perhaps best known for his collaboration with Brian Wilson on the mythic Beach Boys' project SMILE. A visionary whose curiosity outstrips his need for obvious cohesion, he embodies the global embrace of his friend and collaborator Ry Cooder.
There is the gypsy/Calyspo greed of "Money Is King" that speaks to the have/have-not gap, jaunty sidewalk squeezebox percolating the deceptively upbeat syncopation, while the foreboding "Wall Street" gets an orchestral take for its pulp noir reportage on 9/11. There is the sweeping Southern gospel of "The Parting Hand" that dissolves into a pool of rising and falling violins, cellos and violas before an ethereal female voice emerges like some angelic beacon; there is minor-keyed foreboding to "Black Gold" and a tango feeling that lends exoticism to "Dreaming of Paris," as Parks' nasal bray is countered by a deeper "radio"-voiced Frenchman's enjoinders.
That kaleidoscope view of music, world culture and even current events infuses Songs Cycled with a global feeling and a personal grounding. A big piece of Parks' contradictory undertow is equal weight given to specific life details, universal themes and whimsy.
Still, he brings it all home with the final track of the album—and this work, accompanied by artwork and liner notes from some of the world's best contemporary artists, is intended to be taken as a whole. "Amazing Grace" moves from a triumphant orchestra take on the hymn to a more contemplative and spare ponderance, morphing into a sidewalk space café variation that turns on the accordion and finally drifting off on a lean bit of contemplation.
Songs Cycled suggests all things can be many things, depending on the frame and intention. For a man of utter creativity and vast influences, what else is there?
Others Tagged With