Joss Whedon, Clark Gregg Dish More on Marvel's Agents of S.H.I.E.L.D.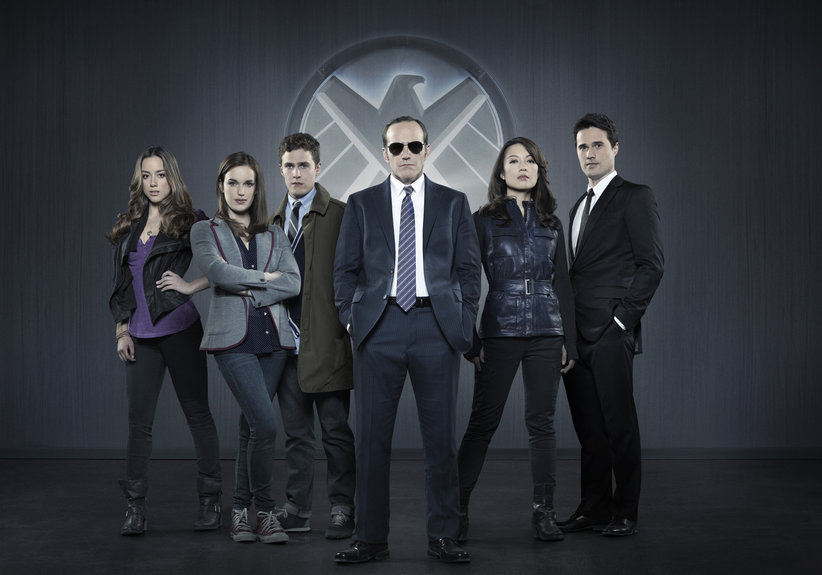 ABC presented the much-anticipated series Marvel's Agents of S.H.I.E.L.D. to television critics assembled for the semi-annual press tour in Beverly Hills Sunday.
The series, which is set for a Sept. 24 premiere, picks up after the end of the hit movie Marvel's The Avengers with the world being aware of the existence of superheroes and aliens. Clark Gregg reprises his role as Agent Phil Coulson. In the pilot, Coulson assembles a team of highly trained agents. Coulson died in the film, but the pilot for the series somewhat explains his sudden reappearance. The details of his mysterious return will unfold over the course of the season.
"I'm completely compelled by the idea of a world post-Avengers where things are out of control," Gregg told critics. When Coulson died in the movie, Gregg thought that was it until he got a call from executive producer Joss Whedon, who wrote and directed the film, about five months later. "I hung up the phone very deeply on board," Gregg said. "[Coulson is] a magnificent chain letter that began in Ireland with a couple of scenes that my neighbor Jon Favreau asked me to do . . . He became like the guy at Lollapalooza who's in the green room managing all these diva rock stars and I really enjoyed that. It's just been such a spectacular gift to me."
J. August Richards, who played Gunn in Whedon's series Angel, appears in the pilot. When asked if his character might return, Whedon said, "I can neither confirm nor deny that he's coming back but I thought he was great too, so you do the math."
While other characters from the Marvel universe may appear on the series, Whedon stressed that "we don't just want to be the Easter egg farm. The show has to work for people who aren't going to see those movies and haven't seen them before."
So much secrecy has surrounded the series. Unlike almost every other show premiering this fall, ABC did not make an advanced screener available to critics but instead chose to screen the pilot during press tour. "It's a good thing we all like each other a lot," Chloe Bennet, who plays Skye, said. "Because we can pretty much only talk to each other."
Got news tips for Paste? Email news@pastemagazine.com.
Others Tagged With