Beats Electronics Rumored to End Partnership With HTC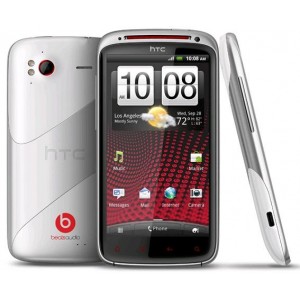 Beats Electronics, LLC. is moving towards ending its partnership with Taiwanese smartphone manufacturer HTC via a buyout of HTC's stake in the company, according to the Wall Street Journal.
Beats Electronics, known mainly for its headphones and its famous co-founder, rapper Dr. Dre, is seeking to buy back HTC's remaining 25 percent stake in the company and to attract new investors according to WSJ's anonymous sources.
This rumored financial move comes after Beats Electronics had begun to expand its line of products and services from designer headphones to offerings such as automobile audio systems and a streaming music service known as Beats Music.
The main feature of HTC's partnership with Beats Electronics (besides their financial investments) has been Beats Audio's integration into HTC smartphones. But while Beats Electronics has enjoyed significant growth, HTC has, according to WSJ, faltered and suffered significant financial losses in the face of stiff competition with other smartphone makers like Samsung. In fact, it's worth noting that this isn't the first time Beats has bought shares of its own company back from HTC. In 2012, HTC's stake decreased by half as it was sold back to Beats for $150 million.
If the rumors are true, that could mean that, in addition to the partnership between Beats and HTC ending, there could also be a new investor joining the company. While it has been reported that Beats is discussing a deal with a prospective investor, exactly who that investor is is still unknown.
Got news tips for Paste? Email news@pastemagazine.com.
Others Tagged With