Bryan Cranston Says "Give Me a Call" to Play Lex Luthor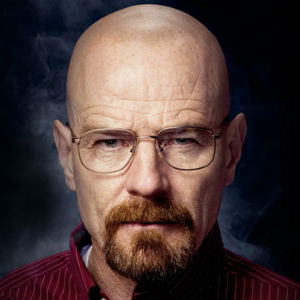 Ever since the Comic Con announcement that Batman and Superman will appear in the same movie for DC Comics' next installment of Man of Steel, we'd imagine casting directors' heads have been spinning trying to pinpoint the necessary actors for this soon-to-be gigantic film.
Here's what we already know: Christian Bale said he's out of the franchise (although now they're reportedly offering him $50 million to throw the cape on one more time), Ryan Gosling and Josh Brolin are in talks to take over as Bruce Wayne and Henry Cavill is expected to return as Superman.
Today, Breaking Bad star Bryan Cranston told Metro that he would be willing to receive an offer to play Kal-el's arch nemesis, Lex Luthor. "Give me a call," he said with a grin. "I like Lex Luthor. I think he's misunderstood. He's a lovable, sweet man."
No wonder he pulls off Walter White so beautifully, the guy sees the most evil man in all of Metropolis as "lovable." Sign him up right now, Cranston would kill it in this role (no pun intended).
Production of the Batman-assisted Man of Steel sequel is set to begin next year and Warner Bros. is aiming for a summer of 2015 release. If they eventually give Cranston a call, we'll be just as pleased as he would.
Got news tips for Paste? Email news@pastemagazine.com.
Others Tagged With