Cinematographer Caleb Deschanel to Direct Elvis Biopic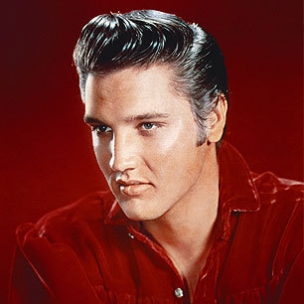 With his work on such productions as The Right Stuff, The Natural and Being There, cinematographer Caleb Deschanel has contributed some of the most iconic images in film history. With more than 30 years of experience and five Oscar nominations to his name, Deschanel has amassed a legendary status in the industry. He's even scored several directing gigs over the years, including two feature film in the '80s (Crusoe and The Escape Artist) as well as select episodes of Twin Peaks, Bones (which stars his daughter Emily) and Law & Order: Trial by Jury.
Now, according to a press release, Deschanel is set to move back into the director's chair for perhaps his most high-profile directing gig yet. Titled Growing Up Graceland, the project is a biopic centering on the relationship between a troubled young boy and his new stepbrother, who just happens to be The King of Rock and Roll himself, Elvis Presley.
Set in the fall of 1960, shortly after Presley returns from his highly publicized stint in the U.S. Army, the film is told from the perspective of David Stanley, Presley's young stepbrother, as he adjusts to his new life in the rock star's recently minted Graceland mansion. The rest of the film sees Stanley and Presley bonding over their similar life experiences.
Adapted from the bestselling book Conversations with the King: Journals of a Young Apprentice by Stanley and Dr. David Gruder, the script comes courtesy of Marilyn and Me writer Robert Boris. Stanley will also be producing the film via his Impello Entertainment production company along with BiteSize Entertainment, a new entertainment studio headed by Oscar-winning producer Gene Kirkwood (Rocky) and Ross Elliot.
Principle photography is schedule to begin later this year.
Of course, in the wake of this announcement, this footage of Deschanel's daughter Zooey performing as Elvis on an episode of New Girl becomes all the more hilarious.
Got news tips for Paste? Email news@pastemagazine.com.
Others Tagged With