Mark Millar Says Fantastic Four/X-Men Movie Crossover Will Happen "Without Question"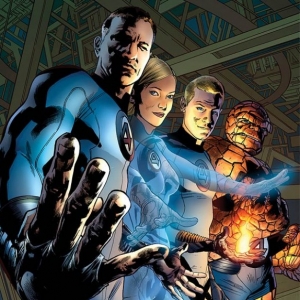 It's the era of comics crossovers as filmmakers clamor to make their superhero flick bigger and better than all of the Caped Crusaders and Spideys before them. After Marvel's Avengers mega-hit, others have taken note and are following the formula—like Warner Bros. adding Batman to the next Man of Steel—in an attempt to mimic the success.
And Fox's comic consultant Mark Millar is sure that audiences haven't seen the last merges of these fictional universes, because in 2015, when Josh Trank reboots Fantastic Four, there doesn't appear to be any doubt that some more superheroes will cross paths.
"Without question I think you have to see some of these guys showing up in each other's movies," Millar told SFX when asked about crossover potential between Fantastic Four and the X-Men films. "I think the most exciting thing in superhero movies, until The Avengers came along, was when Nick Fury showed up in Iron Man. Even though it was a guy with an eye patch it was really cool—and I expect we will see more of that."
Comic Book Movie points out that Millar took to Twitter to say there is no Four/X-Men crossover planned, but his quote still seems to suggest it could happen. Given the genre's predecessors, it's not an unlikely possibility.
Got news tips for Paste? Email news@pastemagazine.com.
Others Tagged With