Lollapalooza 2013: Recap - Day One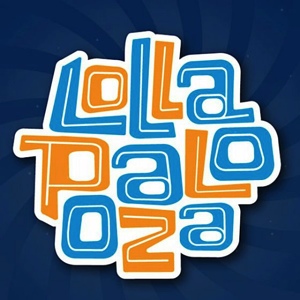 Trent Reznor is an infamous perfectionist, and though he most likely didn't arrange to have the first day of the 2013 Lollapalooza festival visited by gloomy, overcast weather, he couldn't have planned for a better setting if he called in the sort of favors from God that only Oscar winners get access to. The clouds were black and omnipresent, but didn't release any rain until the day's events were over, so everything was just slightly grey and never too hot, which are ideal conditions for watching moody alt-rock legends like Nine Inch Nails and New Order.
But it's not like Reznor needs the weather's cooperation to put on a compelling visual spectacle. He's mentioned the Talking Heads' concert film Stop Making Sense as an inspiration for Nine Inch Nails current festival sets, and last night saw Reznor take the stage alone during the first part of "Copy Of A," creating a pattern of repeating keyboard waves until the rest of his band mates joined him one at a time. The musicians performed against a series of rotating backdrops (apparently the roadies who moved the screens around had very strict marking instructions) that alternated between pulsating in time to the frenzied beat and refracting their shadows into appropriately ominous specters. Musically, the band was tight but not quite as adventurous as the visual presentation, keeping mostly to a crowd-pleasing set of aggressive material from '90s benchmarks like Broken and The Downward Spiral and hits like "The Hand That Feeds," though new songs like "Find My Way" (from the upcoming album Hesitation Marks) hinted that his new material might bear the mark of the oozy, minimalist film scores Reznor (and co-writer Atticus Ross) concocted for The Girl With The Dragon Tattoo and The Social Network.
Nine Inch Nails have been known to cover Joy Division's goth classic "Dead Souls," and as a fan he might want to take New Order aside and give them some hints on visual presentation. For one thing, he should tell New Order singer Bernard Sumner that people are well aware of his massively influential group, and he doesn't need to wear a t-shirt that says "New Order" much less point to it onstage. Reznor could also tell New Order that if they're getting paid Secondary Headliner Festival Money, they can afford video backdrops that don't look like 1990's Apple screen savers. But while there was plenty of puzzling moments during their set (the backdrop for "Your Silent Face" was a trailer for an environmental documentary called The Earth Wins that even included every band member's name during the credits), they mostly delivered where it counts. Sumner struggled to hit some of his notes with the old delicacy that use to come so easily to him, and it still feels wrong to watch this group play without iconic bassist Peter Hook, but when they locked into classics like "Temptation" or "Blue Monday," it was easy to just forget about such things for a while, and it is hard to argue with a set that concluded with a trio of Joy Division songs ("Atmosphere," "Transmission" and "Love Will Tear Us Apart Again") Sumner's voice is much sweeter and less intense than the late Ian Curtis, but he still brought enough pathos to make "Love Will Tear Apart" one of the weekend's mass goose bump inducing highlights.
Got news tips for Paste? Email news@pastemagazine.com.
Others Tagged With