Lollapalooza 2013: Recap - Day Two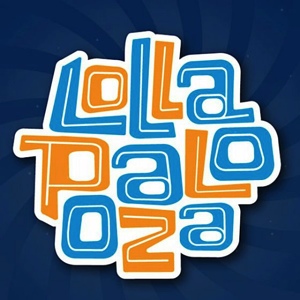 Ellie Goulding and The National don't have much in common on first glance, what with Goulding being a twenty something Brit that specializes in electropop ballads and The National being a Brooklyn-based supplier of moody ballads. Neither have quite achieved real mainstream "actually played on the radio" success on the level of, say, Lollapalooza headliner Mumford & Sons, but through the power of enough soundtrack placements, web hits and slow-burning word of mouth, both acts attracted huge audiences to their late afternoon Lollapalooza sets, and made their own arguments that both could be viable headliners the next time they have new albums to plug.
Goulding played both regular and air guitar, added a few tribal drum fills to "Burn," and got the crowd chanting along on deep cuts like "Animal" and "Your Blood" like they "Lights" and "Anything Can Happen" (recently heard in Spring Breakers and Girls). And when she did those soundtrack supervisor favorites, the massive freak outs could be be heard even at the beer line at the midpoint of the festival. (Hey, I had to fuel up for The National.)
National frontman Matt Berringer traditionally drinks wine out of a plastic cup throughout every set, so what starts as an exact, professional arena-indie show with every nuance of "Fake Empire" ringing loud and clear ends up with Berringer, impressively dedicated to a suit and tie aesthetic even in the summer heat, wandering around the stage and into crowd, screaming "Mr. November" like the sort of aggravated, inebriated day drinker you normally cross the street to avoid. This push and pull between the exacting, finely wrought arrangements of the Dessner brothers and Berringer's untutored bloodletting seems to be working for them; they attracted a huge crowd that treated Boxer and Trouble Will Find Me songs like actual rock radio smashes; for a band that is still technically a cult act it certainly felt like they performed a greatest hits set, with Berringer flailing around just wildly enough to keep things from feeling too dialed in.
If constant touring and canny sync placements are one way to attract a mass cult, The Postal Service demonstrated another: make an album that blends then state-of-the-art minimalist production and openhearted examinations of heartbreak, then do nothing for about ten years and let pent up demand catapult you to instant arena headliners. But while The Postal Service became best known as "Ben Gibbard's other band," it is his chemistry with Jenny Lewis (who sang backing vocals on Give Up) that
carried the show. The two of them danced together, shared a few "isn't it weird that we're headlining this thing on a 10-year-old album" glances and did a back-and-forth "no you shut up and listen to me" take on "Nothing Better" that would have made Dolly Parton and Kenny Rogers proud. Before finishing with "Brand New Colony," Gibbard noted this show and an after party at the Chicago club The Metro would be "the last ever" Postal Service shows. This band's success has been so unexpected and weird that it's understandable that Gibbard would need to pull the plug before he starts feeling like a nostalgia act, but on Saturday night he made a visit to the not-exactly halcyon days of 2003 feel like a bittersweet and nostalgic reminder of time's passing and how even the greatest of heartaches and quarter life confusions eventually becomes the sort of thing you look back upon fondly.
Others Tagged With