Aziz Ansari's Next Special to Air on Netflix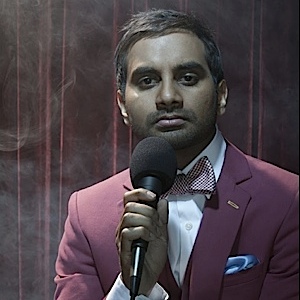 According to an article in the New York Times today, Netflix will continue to expand its growing selection of content by offering more original specials and series.
Comedian Aziz Ansari is the next performer to make the jump to Netflix by premiering his new standup special Buried Alive on the site Nov. 1. Ansari already went digital last year when he made his second standup special Dangerously Delicious available as a $5 download on his website azizansari.com.
Netflix CEO Reed Hasting's spoke about the decision to expand its comedy specials and documentaries by saying the service has "become a big destination for fans of these much loved and often underdistributed genres."
In the interview, Aziz spoke about the accessibility of Netflix and how the online video service "seems like it's the closest delivery service of media we have that actually matches up to our preferences and expectations."
Ansari will attempt to replicate the success of other popular Netflix series like House of Cards, Orange Is The New Black and Arrested Development, that all made their debuts in the last year.
Check out a clip from Aziz Ansari's Dangerously Delicious special.
Got news tips for Paste? Email news@pastemagazine.com.
Others Tagged With