Palme d'Or Winner Blue is the Warmest Color Hit with NC-17 Rating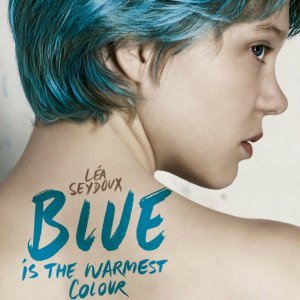 When it first made its premiere at the Cannes Film Festival earlier this summer, director Abdellatif Kechiche's nearly three-hour coming-of-age drama Blue Is the Warmest Color had little to no buzz surrounding it. Following the premiere, it was all anyone could talk about. Centering on the burgeoning romantic and sexual relationship between two young girls, the film won raves from critics for its tender yet realistic look at a gay relationship. The film eventually walked away with the festival's highest honor: the Palme d'Or.
Of particular note was the conversation surrounding a lengthy, very explicit sex scene between the two female leads. Naturally, the MPAA took umbrage with this and, according to a report by /Film, slapped the film with an NC-17 rating. This marks the first time in the history of the festival that a Palme d'Or-winning film received such a harsh rating in the States. As demonstrated in documentaries like This Film is Not Yet Rated and Indie Sex, the MPAA has a history of passing harsher judgement on films that tend to be more sexually frank.
Such a rating will subsequently make it more difficult for Sundance Selects, the film's American distributor, to promote the movie since certain venues and outlets will (traditionally) refuse to show it.
Sundance Selects/IFC Films president Jonathan Sehring released a statement where he emphasized the company's refusal to alter the controversial scene.
"An NC-17 rating no longer holds the stigma it once did, and we look forward to bringing this unforgettable film to audiences nationwide," Sehring is quoted as saying in the article. "We believe this film will leave a lasting imprint as the Last Tango in Paris for a whole new generation."
The film is currently scheduled to open in select theaters on Oct. 25.
Got news tips for Paste? Email news@pastemagazine.com.
Others Tagged With