T-Mobile Sues Aio Wireless for Magenta Logo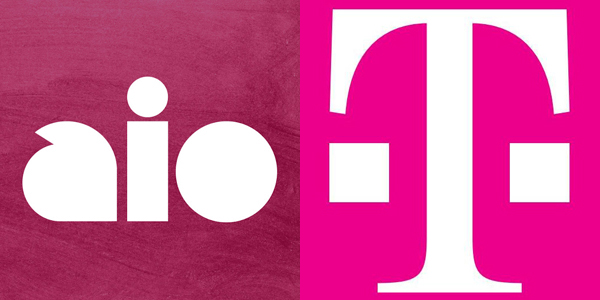 In a lawsuit based, quite literally, on different hues of red, the mobile phone giant T-Mobile is suing Aio Wireless over their choice of logo color. T-Mobile filed their case with a Texas district court on Friday claiming Aio's "use of magenta to attract T-Mobile customers is likely to dilute T-Mobile's famous magenta color trademark, and to create initial interest confusion as to the source or affiliation of AT&T's subsidiary business," reports PCMag.com.
Kathy Van Buskirk, an Aio spokesperson, recently said that "T-Mobile needs an art lesson. Aio doesn't do magenta."
This isn't the first time that T-Mobile has tried to curtail the use of a color similar to their trademark. According to The Washington Post, In 2008, the owners of T-Mobile, Deutsche Telekom sent Engadget a cease and desist letter requesting the discontinuation of the use of magenta on the Engadget Mobile site.
Aio offers no-contract talk, text and data plans to customers in Houston, Orlando, Tampa, Naples and Ft. Myers, with plans to expand throughout the U.S. The AT&T subsidiary competes with T-Mobile, who recently moved to a no-contract model.
Many are arguing the color in Aio's logo really isn't T-Mobile magenta, and even comparing T-Mobile's parent company patent for the German trademark with the color of Aio Wireless' logo.
Got news tips for Paste? Email news@pastemagazine.com.