TV on the Radio Frontman Tunde Adebimpe to Star Alongside Kristen Wiig in Nasty Baby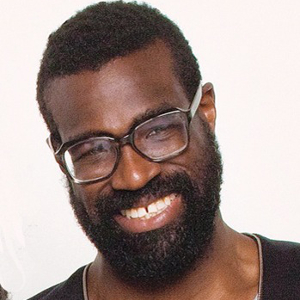 While TV on the Radio may be toning down their musical output, frontman Tunde Adebimpe is wasting no time in getting his productivity on. Adebimpe has been dabbling in the acting business for years now, making his feature film debut in Rachel Getting Married, but now it appears that his new feature will be receiving a bit more limelight. Indiewire reports that Adebimpe will be appearing in director Sebastián Silva's upcoming film Nasty Baby alongside Kristen Wiig.
Nasty Baby centers around a gay couple Freddy and Mo (Adebimpe and Silva), who are attempting to have a baby with their best friend Anna (played by Wigg). Freddy is an artist who has lately become obsessed with the idea of having a baby, while Mo remains apprehensive of the idea. However, once it's revealed that Freddy's sperm isn't producing results, Mo has to take on the responsibility.
Silva is no stranger to supporting roles, he recently starred in one of his latest films Crystal Fairy alongside Michael Cera. Cera also appeared in Silva's recent thriller Magic Magic. Thus it's fitting that Silva has fellow Arrested Development alum Alia Shawkat lined up as a supporting actress for Nasty Baby. Other well-known television stars are also set for supporting roles in the film with Mark Margolis (Breaking Bad) and Denis O'Hare (True Blood) both in talks for the film.
Christine Vachon (Boys Don't Cry) will produce Nasty Baby along with David Hinojosa, Charlie Dibe, Pablo Larrain and Juan de Dios Larrain. No production dates have been set yet, but the film will take place in Fort Greene, Brooklyn.
Got news tips for Paste? Email news@pastemagazine.com.
Others Tagged With