CNN Films Cancels Controversial Hillary Clinton Doc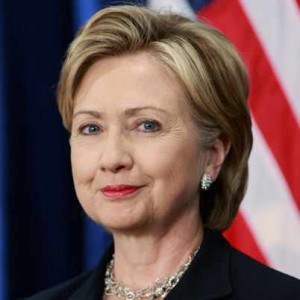 Variety reports that CNN Films has pulled the plug on their planned Hillary Clinton documentary following the departure of director Charles Ferguson from the project.
In a blog entry written for The Huffington Post entitled—fittingly enough—"Why I Am Cancelling My Documentary on Hillary Clinton," Ferguson, who directed the 2010 Oscar-winning Wall Street documentary Inside Job, goes into detail about the difficulties he experienced trying to get the film made as well as the intense pressure and criticisms he received from both Clinton's camp (including press secretary Nick Merrill and "media fixer" Phillipe Reines) and the Republican National Committee.
"When I approached people for interviews, I discovered that nobody, and I mean nobody, was interested in helping me make this film," he writes. "Not Democrats, not Republicans — and certainly nobody who works with the Clintons, wants access to the Clintons, or dreams of a position in a Hillary Clinton administration."
Also, while Ferguson claims to still have great respect and appreciation for Clinton, he says the experience was a souring one, to say the least.
"After painful reflection, I decided that I couldn't make a film of which I would be proud. And so I'm cancelling. (Not because of any pressure from CNN — quite the contrary.) It's a victory for the Clintons, and for the money machines that both political parties have now become. But I don't think that it's a victory for the media, or for the American people. I still believe that Mrs. Clinton has many virtues including great intelligence, fortitude and a deep commitment to bettering the lives of women and children worldwide. But this is not her finest hour."
An official spokesperson for CNN Worldwide confirmed with Politico that the company "won't seek other partners and are not proceeding with the film."
Got news tips for Paste? Email news@pastemagazine.com.
Others Tagged With