Coen Brothers Developing Script About an Opera Singer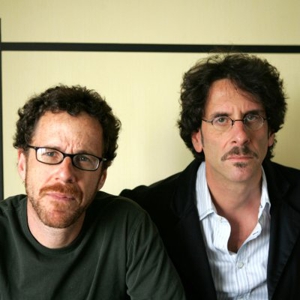 Since breaking onto the film scene with their debut feature Blood Simple, sibling directing team Joel and Ethan Coen have always demonstrated a deep love for music and how it can effectively help tell a story or set a mood.
From the haunting use of The Four Tops' "It's the Same Old Song" in Blood Simple to Carter Burwell's meditative score in Miller's Crossing to the Grammy-winning bluegrass redux of O Brother, Where Art Thou?, music has long played an integral part in the Coens' filmography.
Set for release on Dec. 6, their new film, Inside Llewyn Davis, chronicles the career of a struggling New York-based folk singer in the early '60s. The only surprise here is that they haven't tackled such a subject before.
The brothers now seem determined to continue that trend. During a discussion of the film at the Telluride Film Festival, Joel Coen (somewhat reluctantly) mentioned that an upcoming project might center on an opera singer.
"You always hesitate to mention these things when you are in the middle of them, because sometimes they just go in a drawer and never surface again and then people ask 'what ever happened to that thing' for the next 20 years," he said, according to the Film Society at Lincoln Center blog. "We are writing something right now where the main character is an opera singer."
Based on the somewhat tepid response from the audience to this news, the article says Joel Coen then attempted to defend the dry premise with an amusing anecdote.
"Ann Richards, the former governor of Texas, once asked me what we were doing next and I said, 'We're making a movie about a barber who wants to be a dry cleaner,'" he said, referencing the plot to the brothers' 2000 neo-noir masterpiece The Man Who Wasn't There. "She looked at me for a long beat and said, 'I'm trying real hard to get excited about that.'"
Got news tips for Paste? Email news@pastemagazine.com.
Others Tagged With