Cover Story: Marvel's Agents of S.H.I.E.L.D.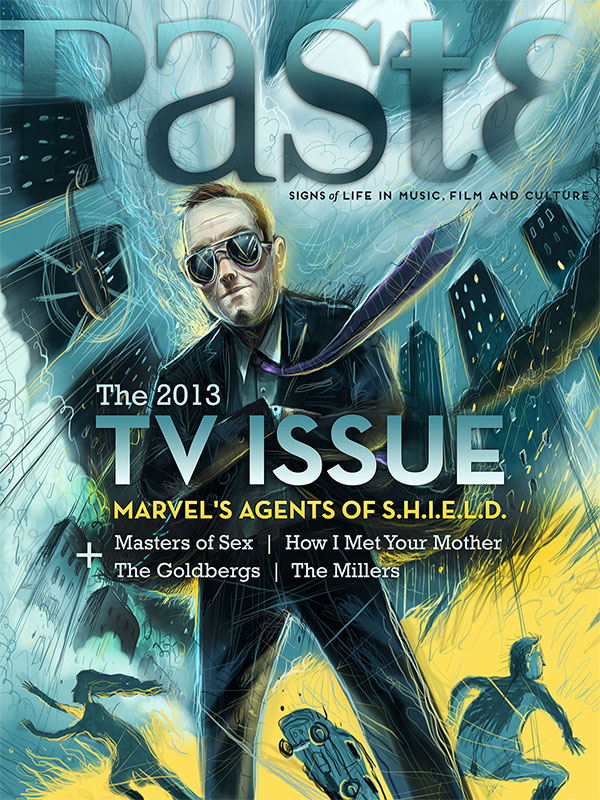 Page 1 of 3
It's not just any studio that makes you sign a three-picture deal after securing a part with eight measly scripted lines. But as the seamless fusion of so many mega-blockbusters confirmed in The Avengers, not every studio thinks like Marvel nowadays. And just like its most famous fictional organization—the super-secretive S.H.I.E.L.D., a team of specialists dedicated to protecting ordinary folks from the extraordinary—the studio's veiled methods are normally kept out of the public eye for its own best interest. For example, look at how Marvel kept actor, writer and director Clark Gregg around.
"They're just making everyone do one, I don't know," Iron Man director Jon Favreau told his friend—the rightfully curious Gregg—about the weighty contract before production started in 2006. It was after Gregg's not-so-formal tryout with Favreau, his neighbor at the time, that it was clear he had all the wit, charisma and charm to define this new supporting character, Agent Phil Coulson—a dry, ever-suited smartass. With his clean-cut, buddy-next-door look, it was a part that wouldn't be much of a stretch, especially after his appearance as Agent Michael Casper in The West Wing.
"I showed up, and it's hard for me to remember," Gregg says, describing the first time he stepped into Coulson's impossibly reflective oxfords. "There was banter between him and Tony Stark, and there was improv, something about it popped. There was sarcasm both ways. Jon said, 'They like what you're doing, they like your character.' Pretty soon I was trying to learn a line about S.H.I.E.L.D., [the Strategic Homeland Intervention, Enforcement and Logistics Division] and Robert [Downey, Jr.] was making fun of the name. And I said, 'I know. We're working on it.' There's something about it that just felt like a glove. It felt like a snarky, good glove that fit really well."

"I can never say that I was shy, but I did a lot more drawing in my notebook than I did studying, which is probably how I ended up being an actor," jokes the now 51-year-old Gregg, a self-declared geek who coped with childhood moves to North Carolina and Illinois with a stack of comics he "carried around everywhere." Among his favorites in the pile were storylines featuring Luke Cage, a.k.a. Power Man, a Marvel character who first emerged in the early '70s.
Gregg's fascination with these stories would set a natural transition into the film and TV industry starting in the late '80s, when his resume started with several stage manager spots. From there, he maneuvered his way in front of the camera with appearances on The George Carlin Show, Touched by an Angel, Sports Night and Sex and the City. A quick scroll through his IMDB page alone shows he's a seasoned vet, appearing in over 71 films or shows and even writing and directing a few of his own, most notably his rather good adaptation of Chuck Palahniuk's novel Choke in 2008.
So when he was offered a long-term contract for a part that only appeared to call for a few scenes, Gregg still took the no-brainer opportunity that any well-read comic fan (or industry lifer) longs for—he signed on for Marvel's multi-picture deal. "I think that was probably the smartest decision I ever made," Gregg laughs over the phone, driving on his way to a full day of work on the fruits of his labors, ABC's newest series, Marvel's Agents of S.H.I.E.L.D.
In fact, without the studio's long-winded commitments, we might have never seen the relatively small character—possibly the only suit who could naturally out-lip Iron Man himself—turn from a fringe supporting actor in 2008 to a key piece of the Avengers puzzle in 2012. Not bad for a guy who's "still working" on the name of his task force.
Others Tagged With