BlackBerry Ltd. Expected to be Sold for $4.7B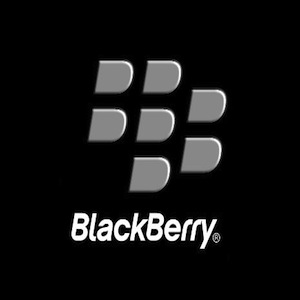 In an official company statement, BlackBerry Ltd. announced its plans to be acquired and operated by Fairfax Financial Holdings after a period of due diligence between the two companies. The flailing BlackBerry has struggled to hold its dominance in a mobile phone market that, unlike BlackBerry, has overwhelmingly embraced the public's desire for touch-screen mobile technology.
The downward trajectory of BlackBerry can traced back to 2007, when the iPhone and its full touch screen quickly usurped BlackBerry and the tactile keyboard that the company had always held in such high regard. Research in Motion, as the BlackBerry phone company was called at the time, remained staunch supporters of the phone's physical keypad buttons in spite of the market share steadily dwindling toward the new technology. In an attempt to reiterate the company's singular dedication to their most universally recognized phone, Research in Motion changed their company name simply to BlackBerry earlier this year. The release of the company's touch-screen BlackBerry Z10 was a long overdue attempt to reclaim its relevance as an essential phone for business professionals, but the Z10's abysmal sales performance resulted in the company cutting 4,500 employees from its payroll and incurring a massive $1 billion loss in its second quarter of this year.
Fairfax Financial Holdings, a Toronto-based holdings company, intends to pay $9 per share of the phone company and says it will withdraw BlackBerry from the public exchange entirely. "We believe this transaction will open an exciting new chapter for BlackBerry, its customers, carriers and employers," said Fairfax Chairman and CEO Prem Watsa. "We [will] continue the execution of a long-term strategy in a private company with a focus on delivering superior and secure enterprise solutions to BlackBerry customers around the world." The diligence period is expected to end by Nov. 4, at which point the acquisition will be finalized.
Got news tips for Paste? Email news@pastemagazine.com.
Others Tagged With